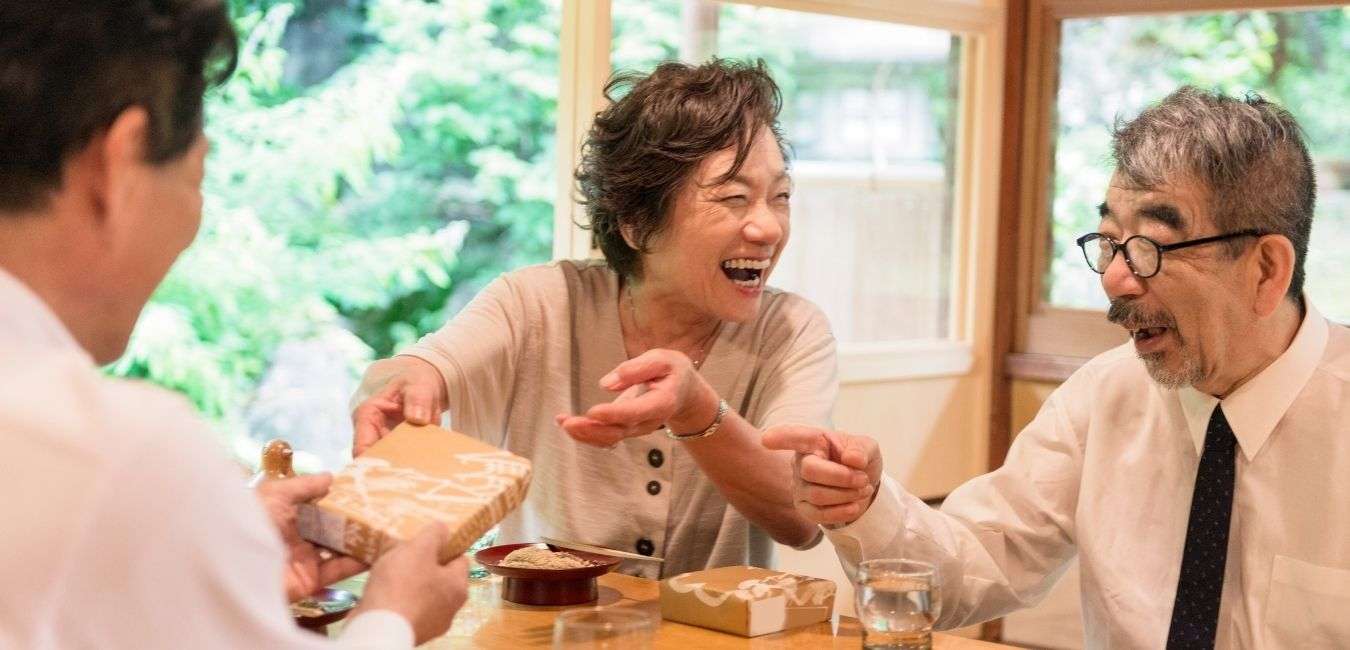 May 5, 2021
Successful Business Practices Get Right in Japan
Any business that is thinking of entering the Japanese market must do their research of current companies that are already established there. Branding is an essential part of any business. The best thing to do is to apply these educational brand strategies to your business.
Japan is one of the most globally appealing markets for foreign businesses that are looking to expand their markets. With the title of the world's third-largest market in terms of GDP, as well as 120 million people, populating the land of Japan giving good evidence and reason for brand expansion.
Branding however isn't always easy once compared to the success of the based brands in their respected home markets. Commonly statistics have shown non-Japanese brands struggling to find the right approach to reach Japanese customers or fail to resonate with a Japanese audience.
However, each strategy employed by different brands can differ to personalize to that business based on factors, such as business size, industry, as well as market research of similar foreign businesses established in Japan and what strategies they employ can help towards the success of establishing in the Japanese market.
UNIQUE VALUE PROPOSITION
Firstly, having a unique value proposition is the most important thing that successful brands employ in Japan. Japan is a mature, fully industrialized country with a sophisticated consumer market.
Furthermore, the natural system of Japanese businesses, especially home-grown brands is too focused on domestic markets and less so everywhere else in the world. Without possessing a unique value proposition, established domestic businesses that already compete for market share, can have a difficult time gaining a hold on the Japanese market.
Henceforward, the very first thing that foreign brands entering Japanese markets should take under consideration is whether or not their brand is bringing something new to the table.
What that something might be can vary, but ideally, it should be distinct and not easily imitated in order to help create a competitive advantage against domestic Japanese brands and businesses that operate in the same vertical or sector.
For example:
Starbucks has a great success in the Japanese market, and is one of the most popular brands, of any industry in Japan. The success of the company was not a result of a gap in the market industry. Competition was already high in Japan with numerous other coffee chains, such as Doutour and Veloce.
Nor is Starbucks' enduring success in Japan a result of its popularity overseas. In fact, popularity abroad is by no means an indication of potential success in the Japanese market.
Instead, Starbucks' concept of a "third place," or a space for gathering and connection that exists between the office and one's home, its unique menu of coffee-themed drinks, and its practice of being a non-smoking establishment all helped to differentiate Starbucks from existing competition in the Japanese market.
As a result, skyrocketing them through the roof in terms of market domination in Japan.
LOCALIZE OFFERING
Most successful brands in Japan employ the strategy of localising their offering specifically for the Japanese market and Japanese consumers. Localization means not just about the language, even though it is very important part when marketing to the Japanese audience.
Instead, we're talking about going back to the fundamentals of marketing and the Four P's—in this case "product." In many cases brands may need to localize their product or offering in order to give the best chance of success in Japan.
To achieve this, it can be demanding of the business. Asking a certain level of both flexibility and recourses, these are many things that often businesses are apprehensive to the even the suggestion of it.
However, it's not without reason that we feel so strongly about the need for thorough localization. Through the reflection of past brands failing to localize their brands in return shut the door to their Japanese market entry.
Even though many brands should localize, not every brand need to. IKEA did not have to localize their offering in Japan. At IKEA locations in Japan spaces and showrooms that better fit within the Japanese context of smaller homes, apartments and rooms with less space than those found in western markets had to be built.
For other businesses that sell furniture can mean trouble as Japanese living spaces are quite small requiring small furniture. As a result, IKEA adapted and had to make items like sofas specifically for the Japanese market, or risk missing out on selling those items to Japanese customers.
As a result, IKEA had to make items like sofas specifically for the Japanese market, or risk missing out on selling those items to Japanese customers.
UNDERSTANDING JAPANESE COMPETITION
The Japanese market is a place of high competition and most industries and verticals have numerous domestic businesses and brands already vying for Japanese customers. As such, understanding your competition has never been more crucial. Finding out what the competitions strengths and weaknesses are can strongly favour your business towards the success in Japan.
One of the strongest cases that can be made for doing a thorough competitor analysis in Japan comes down to positioning.
Knowing the positioning that each of your competitors have taken will help you determine the ideal positioning for your own brand within the Japanese market. However, you shouldn't be surprised if a local Japanese brand has already staked out the position your business would have liked to have claimed for yourself.
In some cases, even if you are the dominant player in your home market, if your ability to position (or re-position) your brand in the Japanese market is fundamentally compromised, then it's best to revisit our first point, while also taking into consideration what you've learned about the competitive landscape in Japan.
UNDERSTANDING JAPANESE CONSUMERS
Understanding Japanese consumers can show to be difficult for non-Japanese brands. The most successful foreign brands in Japan, however, understand that Japanese consumers are different than those in their home market and take that fact to heart.
While a foreign brand may not have the same level of understanding that a domestic brand made up entirely of native Japanese staff might have, the most successful non-Japanese brands all possess a firm grasp of Japanese consumers' preferences, tastes, and behaviours. They accomplish this either through working closely with local agencies, trusted partners, or their own Japanese hires.
However, brands that fail often try to forge their way through into the market by themselves, providing direction from a distantly located HQ, without any knowledge or experience in Japan it can cause to be compromised.
The real answer to this section is that when it comes to learning about Japan and Japanese consumers, their cultures and values will go a long way in improving the business performance in the Japanese Market.
ADOPTING A MULTICHANNEL APPROACH TO MARKETING
One of the most underappreciated things that successful foreign brands do right in Japan has to do with their ability to develop an appropriate multichannel strategy for the Japanese market.
Essentially, with more businesses prioritizing ecommerce, brands must use multiple digital channels to reach Japanese consumers. In previous years, many businesses in Japan were able to get away with focusing on a single digital platform to drive business results.
However, the recent changes to the digital platforms, including the move away from third party cookies and issues surrounding online privacy, digital marketers in Japan face new challenges that make it necessary to adopt a multichannel approach.
However, when adopting a multichannel approach to your digital marketing in Japan, not only do you need a strategy for each digital advertising platform, such as Google Ads or social media, but also a cohesive media plan which brings it all together.
Successful brands in Japan are not one-dimensional in their marketing efforts, and they make use of numerous channels to achieve their business objectives.
CONSISTENCY IN ALL AREAS OF THE BUSINESS
Consistency is one of the biggest key factors that a business requires to achieve success as well as the ability to deliver and hit targets when it comes to sales, operations, marketing, and customer service.
Consistency in product and service is, of course, important to note because Japanese consumers have notoriously high expectations. In the realms of both B2B and B2C.
Japanese consumers tend to be very particular when it comes to quality of customer service and often require a good amount of communication in order to be satisfied.
Brands that only engage in periodic or sporadic advertising, often lacking any sort of cohesion, will find it difficult to succeed in Japan due to the competitive nature of the market. The thing to realize here is that if you aren't consistent with your marketing then your competitors will be. As such, successful brands in Japan never stop marketing.
FOCUS ON BRAND BUILDING IN JAPAN
Lastly, establishing a brand is critical to the long-term success in Japan. Not only do brands enjoy more success than generic offerings in the long run, but in the short-term as well, without consumers knowing who you are and what your business is about it's nearly impossible to gain any sort of traction in the Japanese market that would set you up for future success.
Promoting your product or service and building awareness through digital marketing and advertising are often the most appropriate first steps for non-Japanese brands, especially for those who lack a substantial physical presence in the market.
That being said, once you do have a solid foundation for your brand in Japan you will often find other opportunities open up and your options for marketing and growing your business to be greatly expanded.
CONCLUDING
Japanese consumer continues to demand new products and services, regardless of place of origin. Ultimately what makes a brand successful in Japan is a combination of factors, that include having a unique value proposition and a marketing strategy specifically designed and implemented for the Japan market.
Rather than attempting to go it alone in Japan, enlisting the help of local experts or partners is often the best choice for non-Japanese brands in order to avoid wasted time, money, and energy.
Want to Export your Products to Japan?
Let COVUE's regulatory experts help you to speed up the market entry process so can that you can focus on your business. We're here to help! It's what we do best.
At COVUE IOR, we seek to make the import process simple, compliant, and accessible to all sellers of all sizes. COVUE is not an ACP. COVUE is the direct IOR: we own our license, and our compliance support is in-house. We trusted by 000's of Sellers and Shipping providers.
Source: https://plusalphadigital.com/