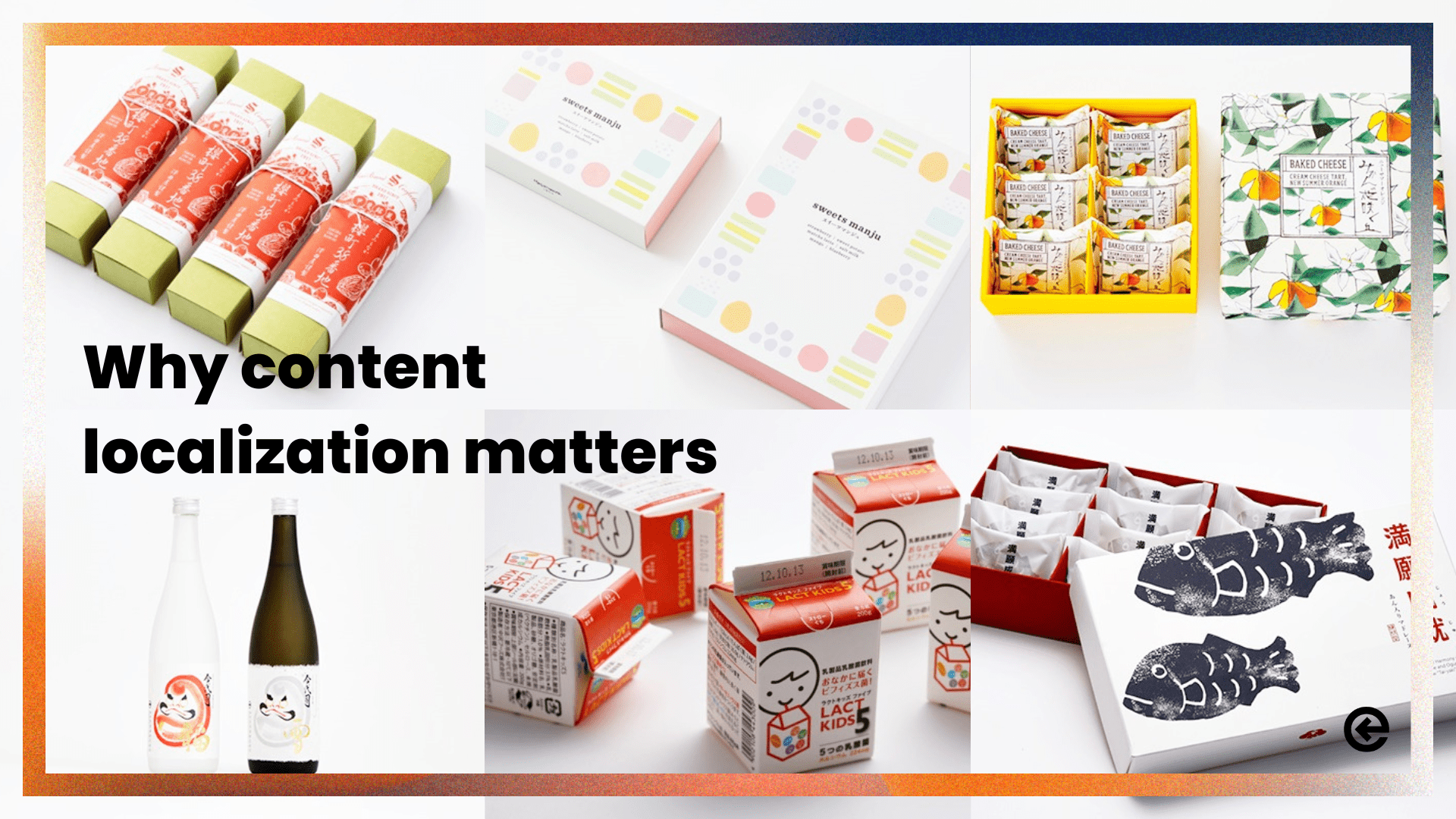 September 21, 2022
Importance of Content Localization in Your Business in 2022
Do you want more customers to engage with your brand and remain loyal to it?
Would you like those customers to purchase a higher number of products from you and to buy them more frequently? Content localization might be the key!
The importance of content localization is often underestimated by foreign sellers. A comprehensive localization strategy will make a difference to your success in Japan.
What is Content Localization?
Content localization is the process of converting written content from one language to another. The process of localizing content is not just about changing words and phrases; it's also necessary to think carefully about how your target audience will receive each new message.
4 Advantages Of Content Localization That Let You Beat Your Competition.
Localized content helps to improve customer satisfaction and increase conversion rates, inquiries, and sales.
Less than 10% of the population has fluent English proficiency in Japan according to this study. Japanese customers are more engaged with localized content due to its concise messaging and ease of understanding.
Often it´s more cost-efficient to repurpose and localize your content than to produce new for your marketing.
In some cases, it´s necessary to adapt all content to the new domestic market to avoid any misunderstandings with your messaging.
How to Develop a Powerful Content Localization Strategy.
Specify your target group and geographical area.
The more detailed you set the specifics of your audience, the better your further research results in a good outcome.
Do your market research on trends and customer behavior.
Japanese customers are different. If you underestimate how they decide to buy a product, your chances of succeed are low.
Decide on the contents that need to be adapted.
Depending on your research results, you need a set of contents like images, videos, or text that need to be localized to the taste of the target group.
Don´t localize the content on your own.
Being an overseas company, it´s not sufficient to use a simple translator to locate content. You should get support from a local expert.
Conclusion
Content localization seems like a load of work and is often not the first thing that is minded by overseas sellers when expanding to Japan. However, if you want to scale your business here, then the adaption of content is inevitable. Specifying the target group, doing research on their local preferences and last but not least localizing the content are some of the essential parts to present your brand attractively to the market.
In short: The better your content is localized, the higher will be your sales.
Need Help in Japan Content Localization?
It can be overwhelming to customize the content to an audience that you are not familiar with and a language you don´t understand. To entrust experts with this task is a smart move instead of wondering about the odds of the Japanese market.
As part of our End-2-End Japan Market Entry Services, we at COVUE take over your content localization and interpret your content so that it attracts the market effectively.