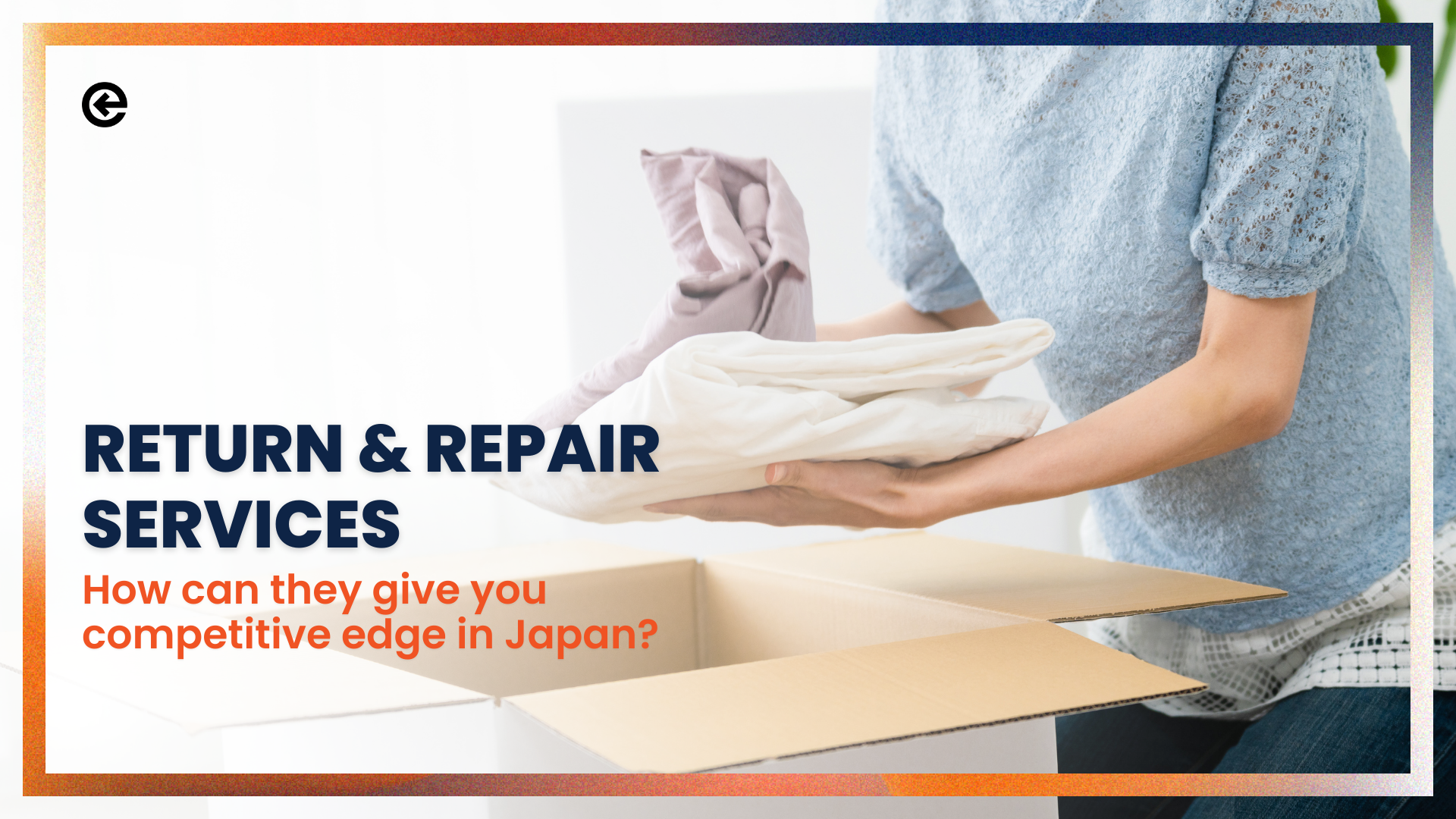 September 28, 2022
Having a Return Address Is Crucial as a Foreign eCommerce Seller
Providing return or repair services within Japan can be a hurdle for you as a foreign seller. Here is what you need to know.
When selling on Amazon Japan or Rakuten, you need a Japanese address.
Amazon Japan requires its foreign sellers to have a Japanese return address. It can serve your customers with basic return support. Amazon sellers have to respond to the return request of a customer within five days. Otherwise, Amazon might deduct the amount from your seller account. Then it can refund it to the customer on your behalf.
Rakuten demands its foreign sellers to form a Japanese branch before selling. In this case, you handle all ecommerce-related actions in Japan through that branch. You will provide your own return services to customers.
Additionally, refunding or replacing, you should consider how you will dispose of damaged or returned products. Japan has strict product disposal policies. You need to break most products down for recycling. Sometimes you need to contain them if they consist of hazardous substances.
If you don´t know how to run a return service in Japan, it´s best to partner up with experts. They can set up a Japanese return address or even a branch for you.
What the Customer Expects in Terms of Returns and Repairs?
Let your customers discover easily what your return or repair policies are. Japanese customers need clarity and detailed information regarding your services before buying from your brand. This supports the integrity of your company. It also lets you stand out from the competition. In addition, you need to meet your commitments by handling complaints politely. Therefore you should manage returns and repairs in a customer-comes-first way.
Japanese brands resisted disclosing their return policies in the last few years. You can be ahead of them and satisfy your customers by being transparent. This helps you as a foreign brand to gain trust.
Why Do Excellent Repair Services Help to Do Business Cost-Efficient? 
For foreign sellers who import medical devices, a repair service is mandated when doing business in Japan. Set yourself apart from the competition by having Japanese staff that can repair, install, maintain, and dispose of defective products. It saves your costs by handling it in the country. Depending on the product class, you need a license to offer these services in Japan. Therefore, you should get in touch with experts who help you to establish these services in Japan.
Conclusion
Providing a return and repair service is not only a duty in some cases as a foreign seller. It´s also a chance to satisfy your customers beyond their expectations. Disclosing your return policies supports the trust in you as a foreign brand among the Japanese competition.
How COVUE Can Help You?
We at COVUE offer return and repair services as part of our End-2-End Japan Market Entry Solution. This includes the installment, repair, maintenance, replacement, and disposal of defective items. If you need a Japanese return address or other support, we are happy to take these hurdles over. COVUE can handle them as your operating extended arm in Japan.