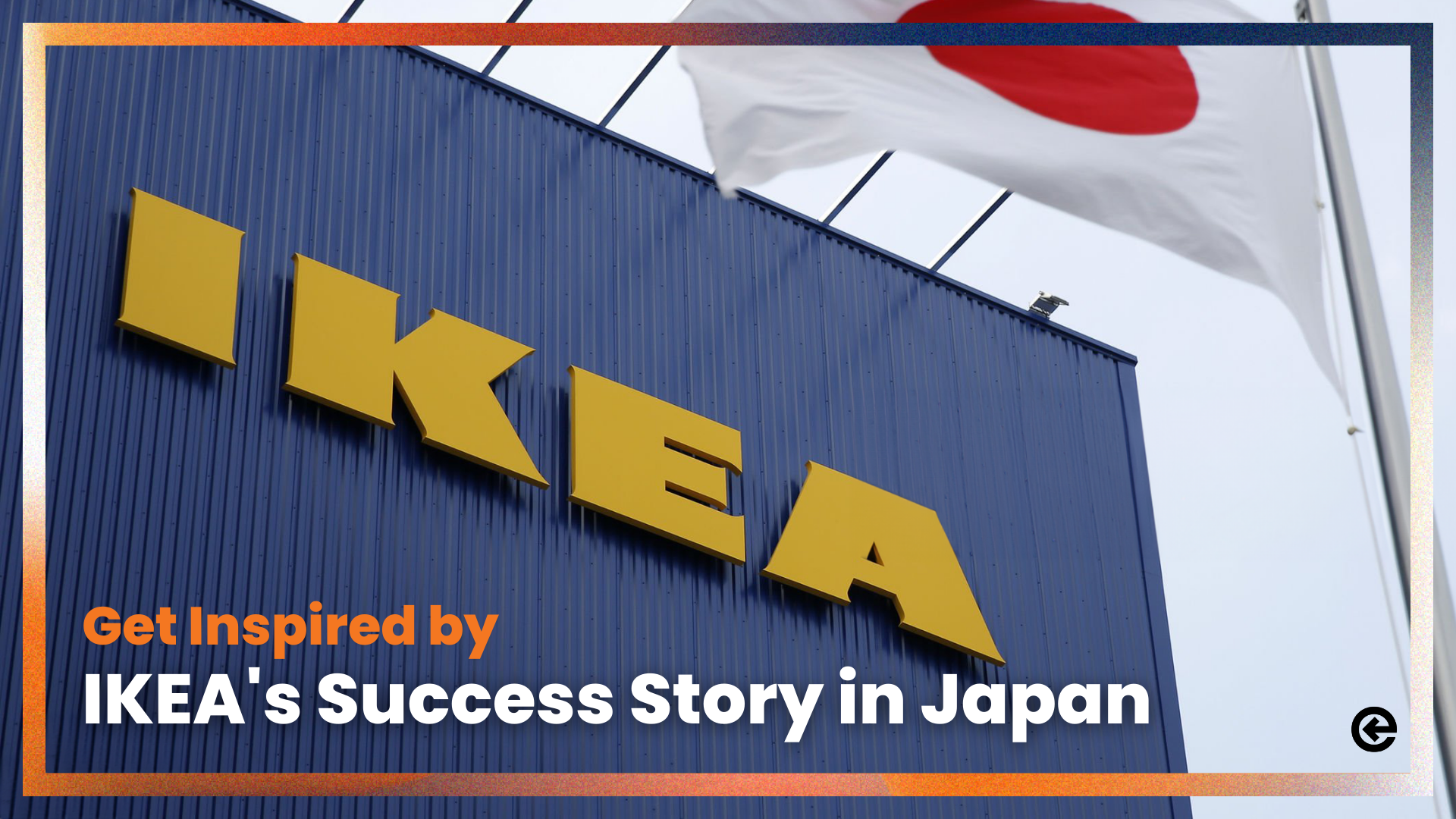 June 21, 2023
Get Inspired by IKEA's Success Story in Japan
From its humble beginnings in Sweden to its global dominance, IKEA has captured the homes of millions worldwide. However, they failed during their first launch in Japan and had a successful relaunch.
How did they navigate the challenges to revive their brand and establish themselves as a beloved household name?
If you're a brand seeking to expand into Japan, IKEA's success story in Japan offers valuable insights into smart business strategies.
During the initial launch in 1974, IKEA struggled to connect with Japanese people, who weren't quite ready for the brand's self-service and DIY ethos and their standardized furniture sizes. IKEA underestimated the inconvenience they caused Japanese customers by not adapting their strategy more to the market conditions and its consumers.
For example, Japanese homes were too small to fit IKEA´s often large-sized furniture. Moreover, Japanese customers struggled to transport their newly purchased furniture home because IKEA didn´t provide home-delivery services. Besides that, they weren't too excited about assembling it alone, as they were used to professional services by the local competition.
These are some of the reasons why IKEA´s first expansion ended with its withdrawal in 1986.
After their first failed attempt, it took IKEA 20 years to redefine its approach until it returned to Japan in 2006. IKEA performed thorough market research in collaboration with JETRO that set their foundation for success:
1- Enhanced Customer Experience: IKEA offered a "box on the table" service, where customers could list the items they wanted to be delivered to their homes. Further, they provided professional assembly at home for an extra charge.
2- Promotion of Togetherness: IKEA emphasized the joy of building homes together by fostering closer relationships through shared assembly experiences.
3- Flat-Pack Efficiency: The flat-pack system offered easier transportation and storage while minimizing product damage.
4- Market-Specific Adjustments: IKEA selected 7,500 items from its global range that match Japanese household standards. In addition, they adjusted furniture proportions for a better fit.
5- Localized Showrooms: IKEA's Tokyo store showcased small rooms furnished to resemble typical Japanese homes, displaying local cooking appliances and tatami flooring.
6- Balanced Price and Quality: By leveraging its existing product lines for Japan, IKEA maintained competitive pricing and better quality than some local retailers.
As a brand looking to enter the Japanese market, the takeaways above show you how critical it is to understand the new target market and develop a tailored business strategy that helps you to minimize market entry risks.
IKEA's restaurant menus, particularly in Tokyo, mirror local cultural festivities. They offer themed dishes based on popular holidays and events. Moreover, they merge Swedish and Japanese culinary culture and transform their furniture stores into popular food spots by attracting more customers to enjoy the day at IKEA. Here's a snapshot of their latest initiatives:
–Halloween Pancakes: A family favorite served with berry compote and biscuit fingers during Halloween.
–Matcha Fair: An annual celebration of Japan's iconic green tea, with Matcha-infused chocolates and cakes.
–Spicy Food Festival: A summer event dedicated to spicy dishes.
–Plant-based foods: Plant-based meals, following the motto "The Best Way to Eat Vegetables". This campaign incorporates IKEA´s emphasis on sustainability into every dish.
As a brand that wants to grow its presence in Japan, it is essential to localize every aspect of your marketing strategy That serves not only your customers to connect further with your brand but can also turn them into loyal buyers of your products.
Time for another successful business story in Japan?
Read more about how Starbucks turned Japanese coffee culture upside-down.
IKEA's market entry is a story of failure and success. Their most significant strength is their willingness to learn from mistakes and to improve by adapting more and more to the Japanese market. That is why they spent five years understanding the market and its customers after their first failed expansion. When they re-entered Japan in 2006, they had rethought and updated the concept of how they present their brand and products to Japanese people successfully.
Sources: SME Japan, IKEA, Nikkei Asia, LA Times