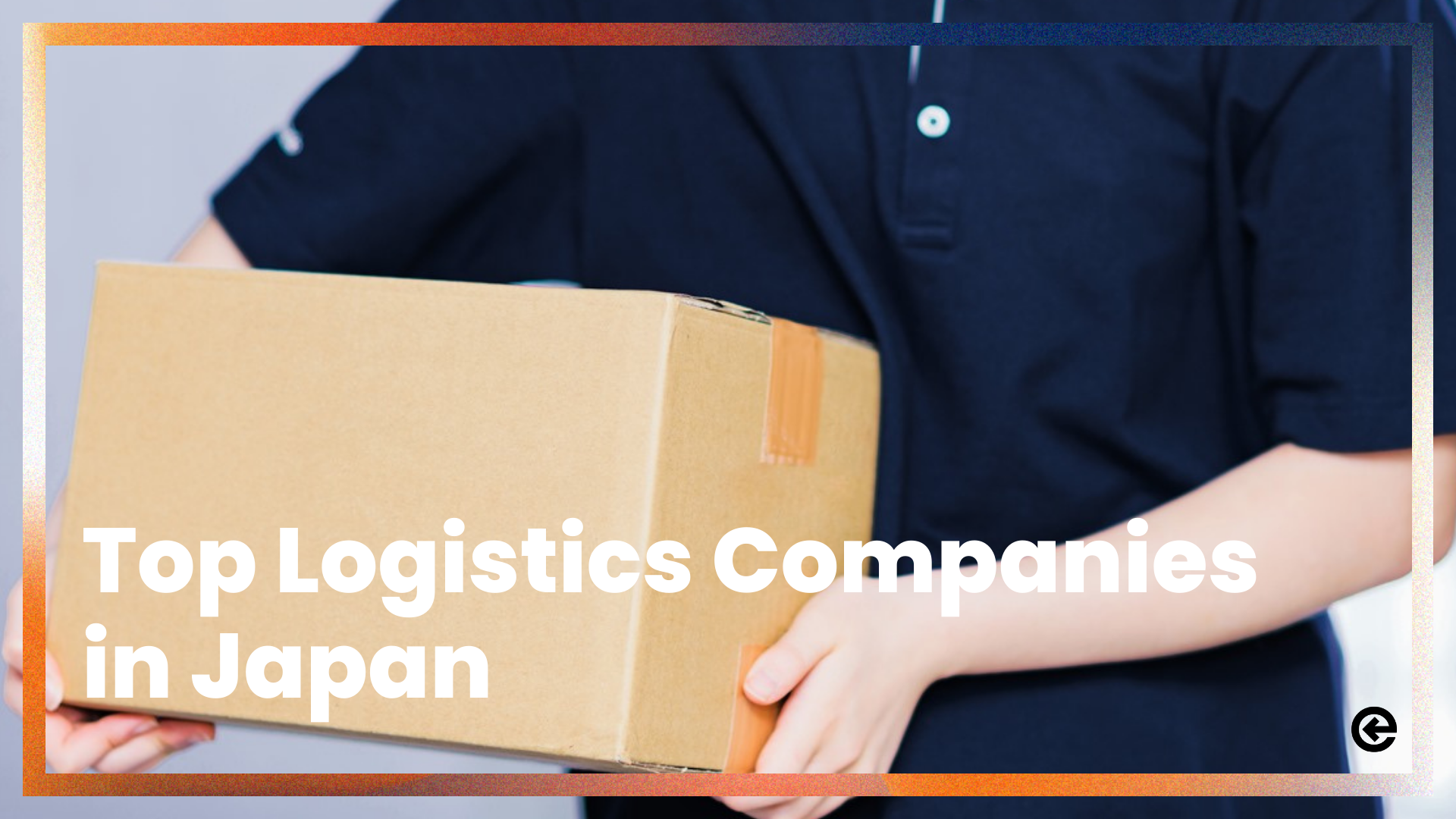 May 31, 2023
Top Logistics Companies in Japan
Whether you sell through eCommerce or retail, you will need a reliable freight and logistics partner who can handle your shipments globally – and locally in Japan.
With many international and domestic companies offering different services, Japan's logistics market might seem confusing at first glance. However, Japan's growing eCommerce market and technological advancements like drones and tracking systems push this industry forward to improve and adapt constantly.
Check out the top logistics companies in Japan and how to find the right one.
Since eCommerce took off, the logistics industry has seen a massive shift in consumer demands. Therefore, to ensure a satisfying customer experience in Japan, your logistics partner's services should align with these expectations:
1- Delivery Tracking
2- Exceptional customer service
3- Sustainable shipping and packaging
4- Flexible payment options
5- Reliable and various delivery solutions (Same-Day/Next-Day Delivery)
Among the logistics business in Japan, you'll find both domestic and international firms holding large market shares.
With its origins in Kyoto, Sagawa is one of the leading logistics powerhouses. They offer various services like goods transportation, fast shipping, postal delivery, last-mile delivery, and air cargo services. Sagawa also provides third-party logistics solutions, including storage, stock management, and packing assistance. Operating since the middle of the last century, they have collaborated with giants like Amazon and Softbank and deliver door-to-door across over 220 countries.
Yamato, the direct competitor to Sagawa, processes about 1.8 billion parcels annually within Japan and globally. Their services include regular and express delivery, distribution, packaging, air freight, and transportation of artwork. Founded in Tokyo and expanded across Japan, they have the broadest network in the country. Thousands of fulfillment centers and a capable courier workforce complement the logistics giant's network of 12 regional and 90 branch offices. Moreover, their stellar customer support is another key component of their competitive advantage in the market.
Schenker-Seino is one of the world's largest and most diverse shipping networks, spanning over 141 countries and more than 2,000 cities. Their broad range of services includes air, sea, and surface forwarding, order fulfillment, eCommerce logistics, warehousing, and customs clearance solutions.
FedEx, one of the largest logistics companies worldwide, has been operational in Japan since 1984 and gained a strong reputation. They process about 12.5 million packages daily and specialize in domestic eCommerce shipments. Besides that, their scope of services encompasses domestic and international shipping, third-party logistics, express shipments, last-mile delivery, distribution, and reverse logistics.
Under the Deutsche Post Group, DHL assists businesses in reaching clients in over 220 countries. They offer different services, such as air, sea, and surface freight, shipments of bulk materials, specialized shipping solutions for delicate items, as well as domestic and international shipping. DHL has greatly invested in automation and tracking systems, striving to ensure an excellent customer experience supported by data and technology.
As a division of the Deutsche Post Group, Blue Dart provides domestic and international shipment solutions, express delivery, cross-border eCommerce services, customs clearance, and 3PL services like warehousing, packaging, and temperature-controlled transportation.
UPS is one of the largest logistics companies globally. They provide a wide range of services, including shipping, scheduled pickups, international transportation, freight, customs clearance, and reverse logistics.
Founded in 1937, Nippon Express is a renowned logistics service provider in Japan and worldwide. They offer international shipping via surface, air, and sea, supply chain management, and specialized services like fine art transport, transport of heavy loads, storage solutions, and distribution. They have an expanding international footprint, reaching almost 50 countries across several continents.
This company was founded in 2007 in Japan and is known as Japan Post Group. Japan Post has become a leading player in the global shipping industry and is the third-largest postal operator in the world. They offer shipping solutions in addition to banking and insurance services that most Japanese use daily.
How to Find the Right Logistics Partner
Given the number of options available in Japan, there are essential factors you should consider:
Specialization:
Every logistics company has its area of expertise. While some companies handle only shipping, others also handle storage, distribution, and customs clearance. Make sure the company you choose meets your needs.
Additional Services:
Check if the logistics company offers special solutions, such as insurance, packing, or reverse logistics.
Technological Capabilities:
Look for a logistics partner who uses the latest technology to ensure fast and hassle-free shipping.
English Proficiency:
If you're working with a Japanese domestic logistics company, it's essential they have English-speaking staff.
Track Record:
Analyzing past performance and customer feedback can tell you a lot about a logistics partner's reliability.
Expense:
Charges vary based on volume and regularity. Ask for quotes from different companies to get the best price.
Domestic and International Reach:
Remember that some companies might have a broader distribution network either locally or worldwide.
Company Policy and Regulations:
Understanding the company's transportation policies is crucial to avoid misunderstandings and complications.
Customer Support:
If there are problems, having a logistics firm that can assist is vital. Therefore, make sure your partner offers superior customer service and knows how to handle problems with shipments.
Flexible and punctual delivery options are the key to gaining customer loyalty in Japan. For that reason, it is crucial to understand the logistics environment to expand your business to Japan successfully. Intense research and analysis of the different competitors are necessary to choose the right logistics partner and meet the Japanese market's and its customers' preferences.
With COVUE, you can access reliable and efficient logistics solutions such as COVUE JIL or other 3rd-party logistics partners in Japan. With our partners and team, we will ensure your cargo is delivered safely and on time to your customers.