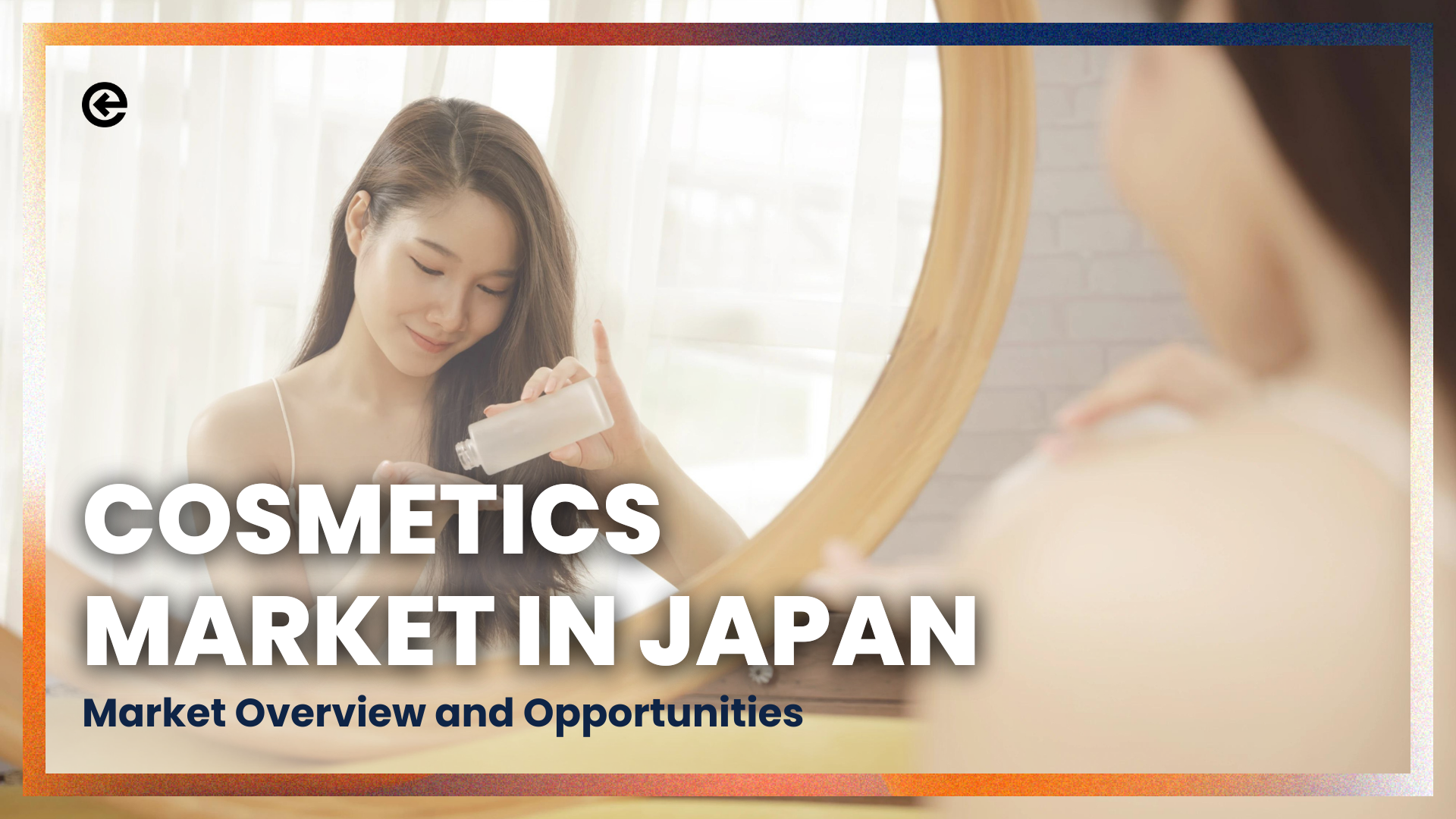 June 9, 2020
Cosmetics Market In Japan – Market Overview and Opportunities
Japan is the world's third-largest cosmetics market. The Japanese cosmetics industry is much older & sophisticated, but it has remained stagnant over the past few years. Recently in 2017 cosmetics market in Japan is recovering and giving competition to the rest of the world. Japan is called the sleeping giant of the cosmetics industry which has now awakened. The cosmetic market of Japan has maintained an image of authenticity, sustainability & eternal due to its rich culture, beauty rituals, and obsession with beauty. Across Japan, consumers are estimated to have the highest per capita expenditure on cosmetics & skincare products. The domestic beauty industry generated a revenue of over 36 billion U.S. dollars in 2017. Within the Japanese cosmetics market, skincare products are dominating, accounting for a market share of almost 50 percent.
With a growing mature domestic market, products that promote mainly skincare, anti-aging and skin moisturizing properties are expected to continue to be popular. This market segment is showing a preference for low-maintenance beauty regimes which in turn translates to high functionality. Skincare has traditionally been more popular in Japan (in comparison to makeup in Western countries) and consumers of all demographics are well versed in brands and quality. Expectations of packaging design and quality amongst consumers are exceptionally high.
There is increasing competition in the cosmetics markets from domestic manufacturers from other industries such as pharmaceutical, food, beverage and photographic film industries. Major Japanese companies have in-house R&D capability and utilize technical expertise from their product offerings in their traditional business sectors. Many retailers, including supermarkets, convenience stores and catalog/ e-commerce companies have launched private label brands, and the contract manufacturers are also creating their own brands and entering the market.
Opportunities
The Japanese market is always looking for innovative new cosmetics brands that attract new consumers. Brands must demonstrate a strong concept and unique ingredients to gain buyers' attention. Consumers tend to be influenced by the whole product (functionality, packaging, appeal) so maintaining brand awareness and education is extremely important. The use of celebrity endorsement is still effective in this market.
Tariffs, Regulations and Customs
Under the Japanese Pharmaceuticals Affairs Law, companies that import, wholesale, retail and market cosmetics for business purposes require a manufacturer/importer and distributor of cosmetics license from the Japanese Ministry of Health, Labour and Welfare.
It is mandatory for a complete list of ingredients, together with details of the manufacturing process to be submitted to the regulatory authorities, via an importer. A complete list of ingredients must be printed directly on either the product container or external packaging. All information must be written in Japanese.
Market Entry
Bringing your cosmetic products to Japan can be challenging in regulatory compliance. To successfully market your beauty and other cosmetic products to Japan, you should consider partnering with COVUE to make the process of market entry a smooth and pleasant experience. We make it fast, simple, and cost-effective.
Want to Import your Products to Japan?
COVUE offers brands and OEMs complete Japan import and market compliance. We are more than an ACP or IOR, we are the direct market license holder for Japan import, sales & marketing, manufacturing, repair & tax representation.
In addition, COVUE can provide Japan-qualified invoice services to foreign sellers.