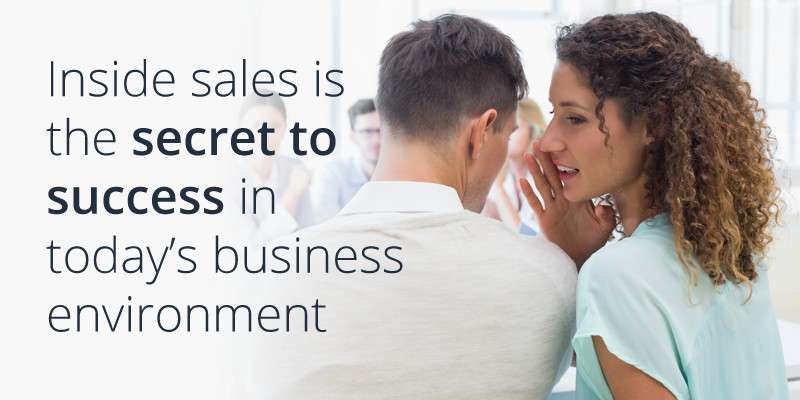 March 14, 2017
Use of Inside Sales to Drive Service Revenue Performance
Post-sale service support revenue has become an important element of Top Line growth in many organizations. The revenue annuity stream it provides can be highly predictive, reliable and generate margins exceeding 30%. Examples of these revenue streams include:
· Service Contracts
· Preventive Maintenance Support
· On-Demand Service Support
· Installation Support
· Service Parts
· Technical Assistance/Call support
· Application Support
· IT Support
· Equipment Usage/Transactional Support
The following discussion will focus on use of Inside Sales to drive Service Contract Revenue and considerations for implementation of the function in an organization.
In most cases, Service contracts are attached to specific equipment or systems. Contract types will vary based on coverage options. It is important to use a formalized process to determine types of contract offerings. Offerings should be based on the Voice of Customer data and strategic intent of the service business in your organization. All contract types can be sold effectively through an Inside Sales operation.
There are (4) key process elements required for an Inside Sales operation:
1. Call Preparation
2. Call execution
3. Administration Follow-up
4. Closing
Each process element will have varied steps depending on Sales Call Types. Following describes the Sales Call Types and the advantage of using an Inside Sales function for execution:
· New Contracts (Point of Sale) – The best time to sell a service contract on new equipment purchases is at point of sale. In this case, many companies will offer extended warranties at discounted pricing for terms up to five (5) years. The Sales representative will introduce the offering. However, the sales representative is often not the best person to close the business. They can run the risk of losing the sale due to perceived added cost or may not have the knowledge to engage in a conversation to put the customer in the right contract type. This is where Inside Sales can help. These representatives are trained to understand customer requirements and the correct contract types based on budget and strategy of the customer. They can follow-up at a predetermined point with the customer based on input of Product Sales. This redirects the responsibility of contract sales to Inside Sales allowing the Sales Representative to focusing on the next capital sale.
· New Contracts (not previously secured) – It is difficult to follow-up on all equipment that does not have an attached contract. Often, Product Sales lack the time required to for follow up. Inside Sales is an effective tool for this task. They can maintain the unattached equipment data base and schedule follow-up calls accordingly. In many cases, the sale can be made over the phone. If not, they can team up with Product Sales and/or the Field Service Engineer for customer follow-up. It is an efficient cost effective alternative to On-site visits when customer interest may not be fully engaged.
· Contract Renewals – This is a highly effective use of an Inside Sales organization. The common term of Service Contract is one year. Each contract needs follow-up prior to expiration. Inside Sales has the ability to schedule follow-up calls at predetermined intervals to ensure the contract is renewed on time. The Inside Sales team can review service history and recommend alternate contract options that best fit the customer requirements. BIC contract renewal rates run 85 – 90%.
· Upselling – Environment and Equipment usage can vary throughout the year. A customer may need to move into a contract type better suited for their current situation. Inside Sales can confirm Service History prior to the contract renewal process and suggest the best service contract option. Inside Sales leverages their experience and data for the upsell, driving increased revenue and improved customer satisfaction.
Another advantage of an Inside Sales function is the ability to gain Market & Customer Intelligence. Inside Sale are engaging in customer contact daily. Leveraging this contact to obtain customer feedback is highly effective.
Implementation of an Inside Sales operation can be costly and time consuming. Organizations without an Inside Sales department typically lack the resources to plan the necessary tasks and strategy. In some cases, an organization with and Inside Sales team delivering suboptimal performance, may not have established an effective strategy or lack proper focus. There are excellent outsourcing options available for Inside Sales that have the expertise and technology needed for Best-in-Class performance. Investigate the options available prior to implementation of your plan.
Inside Sales is an effective and efficient way to sell Service contracts, improve attachment rates, and gather market and customer intelligence. Outsourcing options exist to reduce implementation costs and improve performance. Expect increased Service Revenue as a result of these efforts.
Got questions? We're happy to help you. Contact us now!