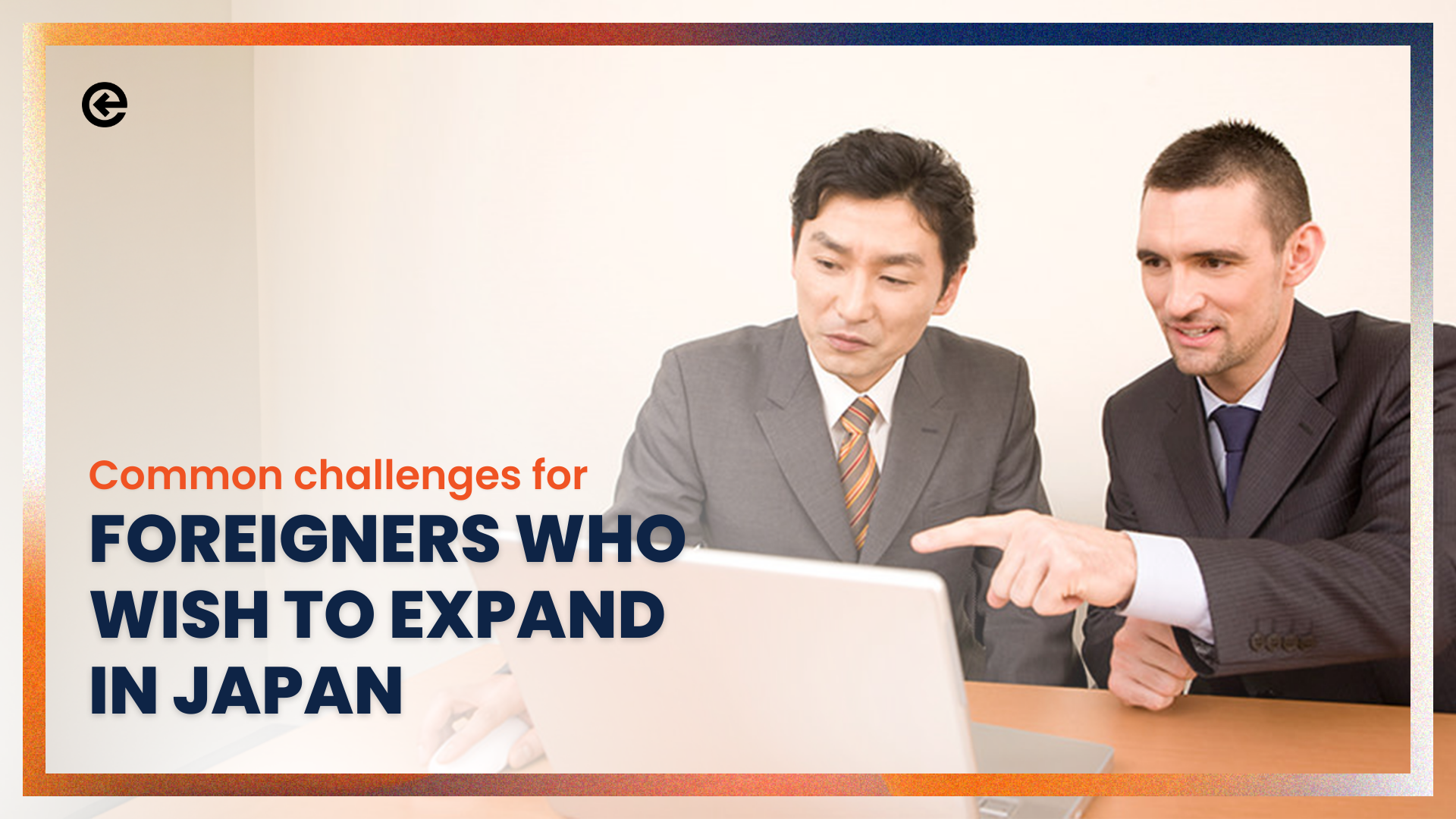 October 19, 2022
6 Common Challenges for Foreign Businesses Who Wish to Enter Japan
Despite being the 3rd largest economy in the world, Japan lies at the bottom for ease of doing business. The number of regulatory hurdles and cultural factors can make Japan a difficult country to penetrate, which is why it is essential to have a local partner on board when doing business in Japan.
Here are the common challenges you can expect when doing or expanding your business in Japan.
1. Language Barrier  
Less than 10% of the Japanese population is fluent in English according to this study. You might have difficulties complying with import regulations, marketing your product, and generating revenue without language skills and consultation.
2. Cultural Differences  
When expanding your business to Japan, you need to be aware of cultural differences. Japanese customers differ from other customers. Meeting their taste, needs, and demands will determine the success of your brand.
Content localization is one strategy to overcome these distinctions.
3. Incorrect Information  
From import compliance to taxes and other laws, the information is often inaccurate that you can find on the internet in English. Either it is outdated or it does not apply to your situation. You should seek the assistance of Japanese and English-speaking experts to discuss your business case and strategy individually.
4. Not Having Enough Resources  
Scaling a business in Japan requires resources. It´s a very bureaucratic country and it takes time and effort to overcome the hassle. Consulting an expert and assigning one person to your team to Japan can be beneficial. Moreover, it is crucial to be able to deliver the product on time. In other words, you should prepare the operating management in your country to handle the production and shipment to Japan.
5. Misunderstanding the Cost Implications  
The costs of expansion are often underestimated by many foreign sellers like you. The Japanese and Western markets, for example, differ significantly, so you cannot expect instant success when importing and selling your product. In the Japanese market, domestic brands are dominant. For your product to meet the demands of Japanese consumers, you must conduct market research and adjust your products for the launch. Costs will increase as a result, but it´s a necessary expense to do business successfully here. Furthermore, you have to determine which investments are crucial, cost-efficient and effective for your market entry.
6. Thinking Product-oriented Instead of Customer Centric  
Your brand might be doing well in the European or US markets. Despite that, your brand can fail in Japan if your mindset revolves mainly around your product, not your prospective customers. Being open-minded can set you apart from the competition. Your brand will not be trusted from the start. Don't count on the success you already have in other markets. Concentrate on how your product can fit into the Japanese market.
Conclusion 
You are one step ahead of your competitors when you know what the most common challenges are. When you are aware of the mistakes that others have already made, you can avoid them. Being successful here requires resources, accurate information, and a thorough understanding of the market. Save time, resources, and costs by consulting an expert.
How COVUE Can Help You?
Local help is essential to the smooth operation of an overseas venture. Our End-2-End Japan Market Entry Services are designed to support your expansion in every aspect. We handle your business in Japan so that you do not have to deal with the most common challenges a foreigner usually faces when expanding to Japan.