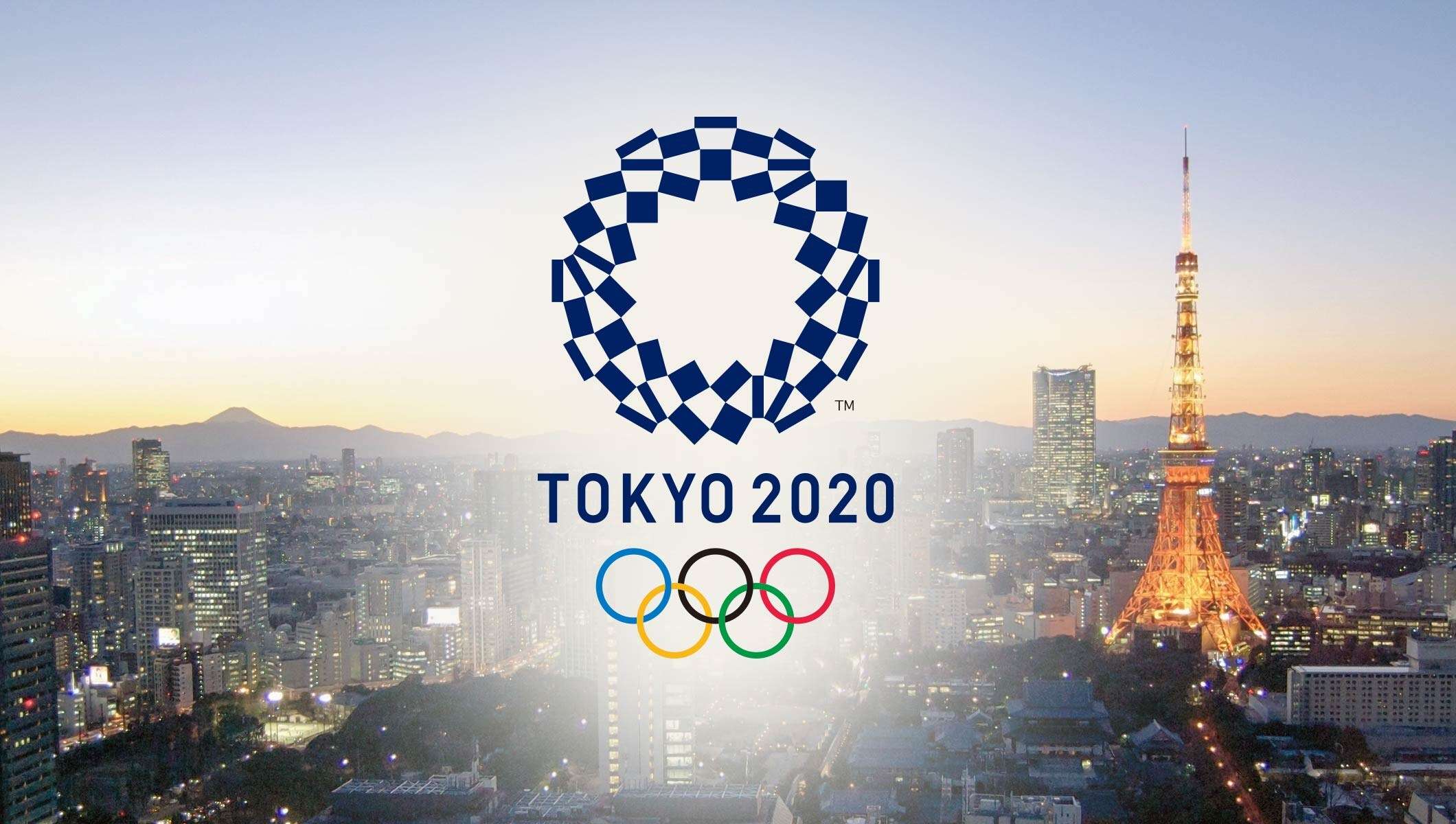 August 2, 2021
Tokyo Summer Olympics 2021: Day 6 Winners and Losers
Sunisa Lee joined an impressive club on Day 6 of the Tokyo Games, becoming the fifth straight U.S. gymnast to win the individual final at the Olympics.
As she earned gold with teammate Simone Biles supporting from the stands, Lee headlined a superb day for Team USA. Caeleb Dressel and Bobby Finke—who attended the same college—swam to a gold, and two beach volleyball teams added another win.
Additionally, international stars Novak Djokovic and Luka Doncic continued their impressive runs in tennis and basketball, respectively. And a long drought ended for Ireland, too.
Here's a recap of the biggest results from Day 6 in Tokyo. As always, it's a mix of good and bad, featuring a heavy dose of Team USA.
Winner: Team USA in Beach Volleyball (x2)
As far as dreams of advancing out of pool play and into the knockout portion of the beach volleyball tournaments are concerned, Day 6 was a massive positive for Team USA.
On the women's side, Kelly Claes and Sarah Sponcil were facing Kenya's Gaudencia Makokha and Brackcides Khadambi in the second of their three pool-play matches. The Americans had already won their opener in dramatic fashion, but they have a very difficult matchup remaining against Brazil's Ana Patricia and Rebecca. A win against Kenya would just about clinch a spot in the Round of 16, but a loss to Kenya would leave them in a very vulnerable position.
No need to worry about that latter scenario, though, because Claes and Sponcil blew out Kenya 21-8, 21-6. Considering overall point margin is the first tiebreaker for determining who advances and in what seed, it was a big win in more ways than one.
On the men's side, Nick Lucena and Phil Dalhausser entered their final match of pool play with one win, one loss and no clue whether they would finish at the top or the bottom of their pool. A lopsided loss to Argentina's Julian Azaad and Nicolas Capogrosso would have surely meant elimination, while a blowout win could have assured them no worse than second place in the pool and a ticket to the next round.
They landed somewhere in between with a close, three-set victory over the Argentinians.
Neither side led by more than three points in the opening set, which the Americans won 21-19. In the second set, Argentina gradually opened up an 18-12 lead before Team USA almost came all the way back. Though they failed to win that second set (18-21), Lucena and Dalhausser were able to carry that momentum into the final set for a 15-6 win.
Tiebreakers sent Lucena and Dalhausser to third in Pool D, but they should advance directly to the Round of 16 with a 2-1 record.
Loser: The 3 Swimmers Who Were Ahead of Bobby Finke After 750 Meters
The first men's 800-meter freestyle final in Olympic history was an instant classic.
Down in Lane No. 8, Italy's Gregorio Paltrinieri jumped out to a big lead within the first 100 meters and held onto that lead until the final 75 or so meters. That's when Germany's Florian Wellbrock overtook the Italian for first place.
With 50 meters to go, it appeared to be a three-man race with Wellbrock 0.11 seconds ahead of Paltrinieri and 0.33 seconds ahead of Romania's Mykhailo Romanchuk. The man in fourth place was Team USA's Bobby Finke, but at 1.52 seconds behind the leader, he was an afterthought.
Until he wasn't.
From the second length through the thirteenth length, Finke swam at a metronome-like pace, going 50 meters between 29.1 and 29.36 seconds 12 consecutive times.
In the fourteenth length, he trimmed that down to 28.75 seconds.
In the next-to-last length, he swam a slightly faster 28.59 seconds.
But he must have saved a Mario Kart mushroom for the final 50 meters, because he swam that final length in 26.39 seconds, zooming past the Romanian, German and Italian as if they weren't even moving. Just an absurd closing stretch for the gold medal after swimming nearly half a mile.
Winner: Florida Gators Swim Team
Day 5 was an exciting day of swimming for the University of Virginia with teammates Alex Walsh and Kate Douglass taking silver and bronze, respectively, in the women's 200-meter individual medley. And the Cavaliers celebrated another medal on Day 6 with Paige Madden swimming the second leg of the silver-medal winning women's 4×200-meter freestyle relay.
However, Day 6 in the pool was even more exciting for the University of Florida.
That's where Bobby Finke will return to college with his gold medal in the men's 800-meter freestyle, and it's where Caeleb Dressel went before setting the Olympic record in the men's 100-meter freestyle.
For Dressel, it was his second gold medal in Tokyo and the fourth of his Olympic career, and it was a nail-biter.
He led the entire race and appeared to be in a relatively commanding lead with 25 meters to go, but Australia's Kyle Chalmers closed the gap in a hurry. Had it been a 100.5-meter race, the Aussie probably would have won. But Dressel got his hand to the wall 0.06 seconds ahead of Chalmers and set a new Olympic record of 47.02 seconds.
Shortly after getting out of the pool, Dressel joined Michele Tafoya to watch the replay of his wife and parents watching his race before getting to do a video chat with them.
I don't know about your house, but it got dusty in here in a hurry. This whole "no fans because of COVID-19 restrictions" situation is a colossal bummer to put it lightly, but that was a heart-melting moment.
Loser: Ireland's Gold-Medal Drought in Rowing
Ireland has sent at least 25 athletes to each Summer Olympics since 1960, but gold has mostly eluded the Emerald Isle over the years.
Prior to Tokyo, the Irish had won just five gold medals in the past six decades, three of which were won by swimmer Michelle Smith at the 1996 Games in Atlanta. And up until a silver medal five years ago in Rio, Ireland had never won an Olympic medal of any type in rowing.
But in the men's lightweight double sculls, Ireland's Paul O'Donovan and Fintan McCarthy narrowly edged out Germany's Jason Osborne and Jonathan Rommelmann for the gold. The Germans jumped out to a fairly significant lead in the first 500 meters, but O'Donovan and McCarthy gradually caught up and pulled ahead over the final 1,500.
For what it's worth, the subsequent women's lightweight double sculls final was much more dramatic. Ireland won the men's event by 0.86 seconds, but there was only a 0.50-second gap between first-place Italy and fourth-place Great Britain on the women's side, as well as a 0.01-second gap separating Great Britain from Netherlands' bronze medal.
And before we move on from rowing, let's also be sure to mention Croatian brothers Martin and Valent Sinkovic. Their gold medal in men's pair in Rio was Croatia's first ever in rowing, and they repeated as gold medalists on Day 6. It's the first time since Team USA's Paul Costello and John B. Kelly Sr. took gold in both 1920 and 1924 that teammates repeated as Olympic champions in this event.
Winner: Sepp Straka, Austrian Golfer
It will be three more days until any Olympic medals are awarded for golf. However, the first round of the men's tournament took place on Day 6, and the early leader is a little-known golfer from Austria.
Per CBS Sports, 36 of the 60 golfers in the field had gold-medal odds of 125-1 or better.
But if you bet on the guy who shot eight under par in the first round, you've got to be loving your 150-1 odds on Sepp Straka right about now.
Though he has been part of the PGA Tour for a couple of years now, Straka has only played in two majors in his career, placing 28th in the 2019 U.S. Open and 66th in the 2020 PGA Championship. In other words, if you're the type of golf fan who only watches Saturdays and Sundays of the majors, there's a good chance you've never heard of Straka before now.
However, after a bogey-free opening round in which he had eight birdies in the span of 15 holes, Straka could be well on his way to becoming a household name.
That's only if he can avoid what happened to the first-round leaders in Rio, though.
In the men's tournament in 2016, Australia's Marcus Fraser also shot a rather stunning eight under in the first round before shooting par the rest of the way for a fifth-place finish. And in the women's tournament, Thailand's Ariya Jutanugarn led after Day 1 (six under) before withdrawing with a knee injury on Day 3.
Considering 2016 was the first year with golf at the Olympics in more than a century, that's the extent of the history we can reference on the matter. But what a story it would be if Straka is able to ride his hot start to a medal.
Loser: Attempts to Eliminate Novak Djokovic
Novak Djokovic is on the brink of two medals in Tokyo.
To begin Thursday, Djokovic breezed through his quarterfinal in men's singles. The world No. 1 dispatched Japan's Kei Nishikori—the bronze medalist at the 2016 Rio Games—6-2, 6-0.
"He was defending amazing today—everything deep—and I was trying to stay with him but I couldn't," Nishikori said, per Andrew Dampf of the Associated Press. "I thought I was playing OK, but my serving was bad today and he was attacking every (time)."
Djokovic's semifinal foe will be fourth-seeded Alexander Zverev of Germany.
But the Serbian superstar wasn't finished. After a short break, Djokovic returned to the court with Nina Stojanovic for the mixed doubles quarterfinals. They quickly beat Germany's Laura Siegemund and Kevin Krawietz 6-1, 6-2.
Next up for Djokovic/Stojanovic will be Elena Vesnina and Aslan Karatsev of the Russian Olympic Committee.
Regardless of the results, Djokovic is guaranteed a medal match in the competitions. But if he wins both—alongside Stojanovic in one—Djokovic will have a chance at a double gold in Tokyo.
Winner: Sunisa Lee's Moment in the Spotlight
Sunisa Lee headed to Tokyo with medal expectations in the women's all-around final. And when U.S. star Simone Biles withdrew from the competition because of mental health concerns, Lee had a clear path to an individual gold medal.
The 18-year-old from Minnesota is now a legend.
Lee posted a 57.433 to edge Brazil's Rebeca Andrade (57.298) and Russian Olympic Committee duo Angelina Melnikova (57.199) and Vladislava Urazova (56.966) for gold.
During the final rotation, Andrade stepped out of bounds twice in her floor routine. The errors assured Lee of the highest spot on the podium. Andrade took home silver, becoming the first-ever Brazilian woman to medal in gymnastics. Melnikova ended with the bronze.
Lee became the fifth consecutive U.S. woman to win the all-around competition, joining Carly Patterson (2004), Nastia Liukin (2008), Gabby Douglas (2012) and Biles (2016).
Jade Carey, who replaced Biles for the United States, finished with a 54.199 score in eighth place.
Loser: Slowing the Luka Doncic, Slovenia Hype Train
Three days earlier, Luka Doncic set the record for most points (48) in an Olympic debut. If you're a glass-half-full person, the good news for Japan is he only scored 25!
But in a 35-point drubbing of the host nation, the Dallas Mavericks guard put together a strong outing. Doncic shot 8-of-15 for his 25 points, adding seven rebounds, seven assists, two blocks and two steals in Slovenia's comfortable 116-81 win.
Through two rounds, Doncic is the leading scorer in the competition. It's possible, even likely, he'll remain atop that leaderboard.
Doncic shouldn't have all the attention, though.
"It's not only Luka," said Japan's Rui Hachimura, who plays for the Washington Wizards and had 34 points in defeat. "They have a lot of guys who can hoop. … They're a great team. They beat us."
Zoran Dragic scored 24 points, and three others hit double figures. Seven players had multiple assists, and Slovenia outrebounded Japan 54-33. Mike Tobey, the ACC Sixth Man of the Year at Virginia in 2014-15, grabbed a game-high 11 boards.
If the rest of the roster keeps complementing Doncic at that level, Slovenia is every bit a gold-medal contender.