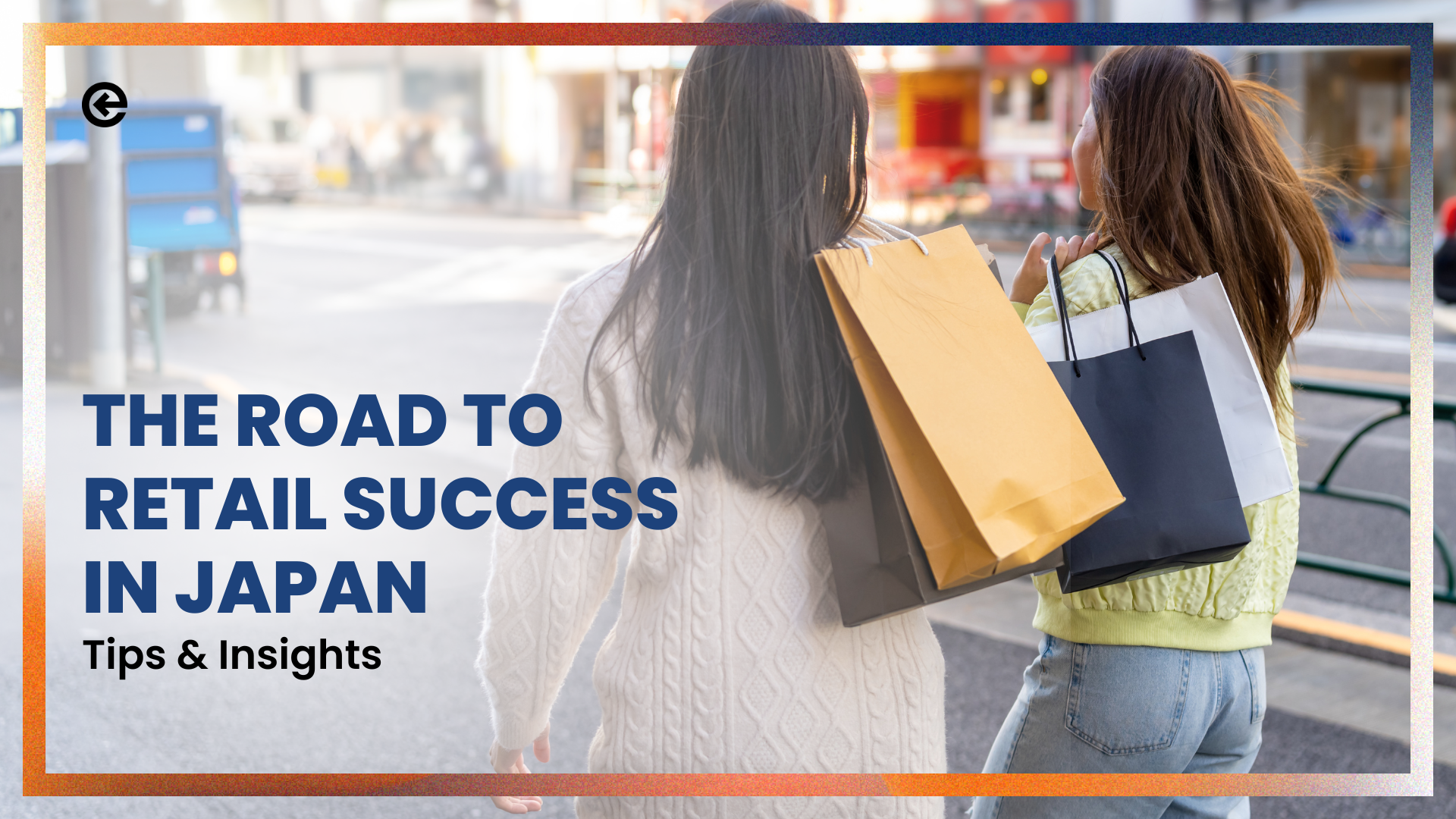 August 23, 2023
Retail Success in Japan: Tips & Insights
Japan stands as one of the world's most robust economies in the world. With a consumer base that values both age-old traditions and modern innovations, the country offers a premium landscape for retailers to thrive.
However, the key to thriving in this market lies in decoding its elaborate distribution channels. Let's delve into the details and explore how to capitalize on these channels.
Understanding Distribution Channels in Japan
1. Multi-Tiered System
Historically, Japan's distribution system has been characterized by a multi-layered structure. This entails several intermediaries – from primary wholesalers to secondary wholesalers, agents, and finally retailers. While this system may sound intricate and cost-heavy, it's vital to understand that each layer adds value, especially in terms of specialized knowledge, service, and relationship-building.
2. General Trading Companies: The Sogo Shosha
If you're considering retail in Japan, you'll inevitably come across the term 'Sogo Shosha.' These powerful general trading companies, like Mitsubishi, Sumitomo, and Itochu are deeply entrenched in the distribution channels and have vast networks and capabilities.
Partnering with a Sogo Shosha can ease a foreign company's entry into the Japanese market by providing insight, connections, and resources.
3. Direct Distribution
With the advent of e-commerce and changing consumer preferences, there's a visible shift towards a direct distribution approach. Foreign businesses can now bypass some traditional layers and sell directly to consumers through online platforms, flagship stores, or pop-up experiences. This eliminates the need for local insight and offers a more direct route to the consumer.
4. Department Stores & Specialty Retailers
Japanese department stores, like Takashimaya, Mitsukoshi, and Isetan, are not just shopping destinations; they're experiential centers. Many foreign brands use these spaces to showcase their products and establish brand recognition. On the other end are specialty retailers like Bic Camera and Uniqlo, which focus on niche segments and offer foreign businesses a targeted approach to reach specific demographics.
5. Convenient Stores
Convenience stores, or "konbini", are ubiquitous in Japan. Chains like 7-Eleven, FamilyMart, and Lawson provide food and beverages. They also offer services like bill payments, ticket bookings, and more. Understanding the konbini culture is essential for brands looking to distribute fast-moving consumer goods.
6. Regional Variations
Japan is not monolithic. The preferences of consumers in urban hubs like Tokyo might differ from those in regions like Osaka or Hokkaido. A nuanced approach, recognizing these regional differences, can be pivotal.
Building long-term relationships with partners and distributors can pave the way for smoother market entry and expansion.
Read more about Japan's business culture.
Leading Retail Giants in Japan
Several Japanese retailers have achieved not only domestic but also international prominence.
Department Stores
– Takashimaya: One of the oldest department stores in Japan, offering a mix of Japanese and international brands.
– Mitsukoshi: Known for its luxury offerings and is one of the cornerstones of Japanese department store retailing.
– Isetan: Recognized for its premium products, it's a favorite among both locals and tourists.
Supermarket & Hypermarket Chains
– AEON: One of the largest retail groups in Japan, AEON operates supermarkets, hypermarkets, and a range of other retail formats.
– Seiyu: Owned by Walmart, it's one of the most recognizable supermarkets in Japan.
Convenient Stores
– 7-Eleven: Japan has more 7-Eleven stores than anywhere else in the world, making it a significant player in the retail scene.
– FamilyMart: Another convenience store giant, known for its wide range of products.
– Lawson: Originally an American brand, Lawson is now entirely Japanese and widespread throughout the country.
Specialty Retailers
– Uniqlo: A leading clothing retailer known for its high-quality, affordable basics.
– Muji: Known for its minimalist design and household goods.
– Bic Camera: A leading consumer electronics retailer.
Fashion Retailers
Beams: A Japanese clothing brand that has expanded into lifestyle products.
Comme des Garçons: A trendsetting brand in the international fashion industry.
Online Retailers
Rakuten: Often referred to as the "Amazon of Japan," it offers a wide variety of goods online.
Yahoo! Japan Shopping: Another significant online marketplace that offers a wide array of products.
Powering Up with a Local Partnership
Partnering with a local company can accelerate your business success in Japan. Here's how:
– Cultural Navigation: A local partner understands the cultural nuances, business etiquettes, and consumer mindsets. This can save you from potential pitfalls and missteps.
– Streamlined Distribution: A local partner can provide access to established distribution networks, reducing your lead time to market.
– Regulatory Guidance: Local companies are well-versed in Japan's regulatory landscape. They can assist in ensuring compliance, managing paperwork, and facilitating smoother business operations.
– Relationship Building: Japanese businesses prioritize long-term relationships. A local partner can introduce you to their existing network, fostering trust and creating collaborative opportunities.
– Resource Allocation: Local companies can help you identify the right resources, be it human capital or physical assets, tailored to your business needs.
– Feedback & Insights: Continuous feedback is vital for growth. A local partner can offer real-time insights, helping you adjust your strategies and respond quickly to market changes.
Conclusion
Starting a retail business in Japan is not just about selling products; it's about weaving a narrative that resonates with the Japanese consumer. By understanding the landscape, embracing cultural nuances, and leveraging local partnerships, foreign businesses can help you thrive in this dynamic market.
Ready to Expand your Business through Retail?
COVUE helps you to penetrate the Japanese market successfully. Our team will guide you through the entire process, from import compliance to final launch, with legal and market advice.
Sources: Statista, Mobility Foresights, SME Japan