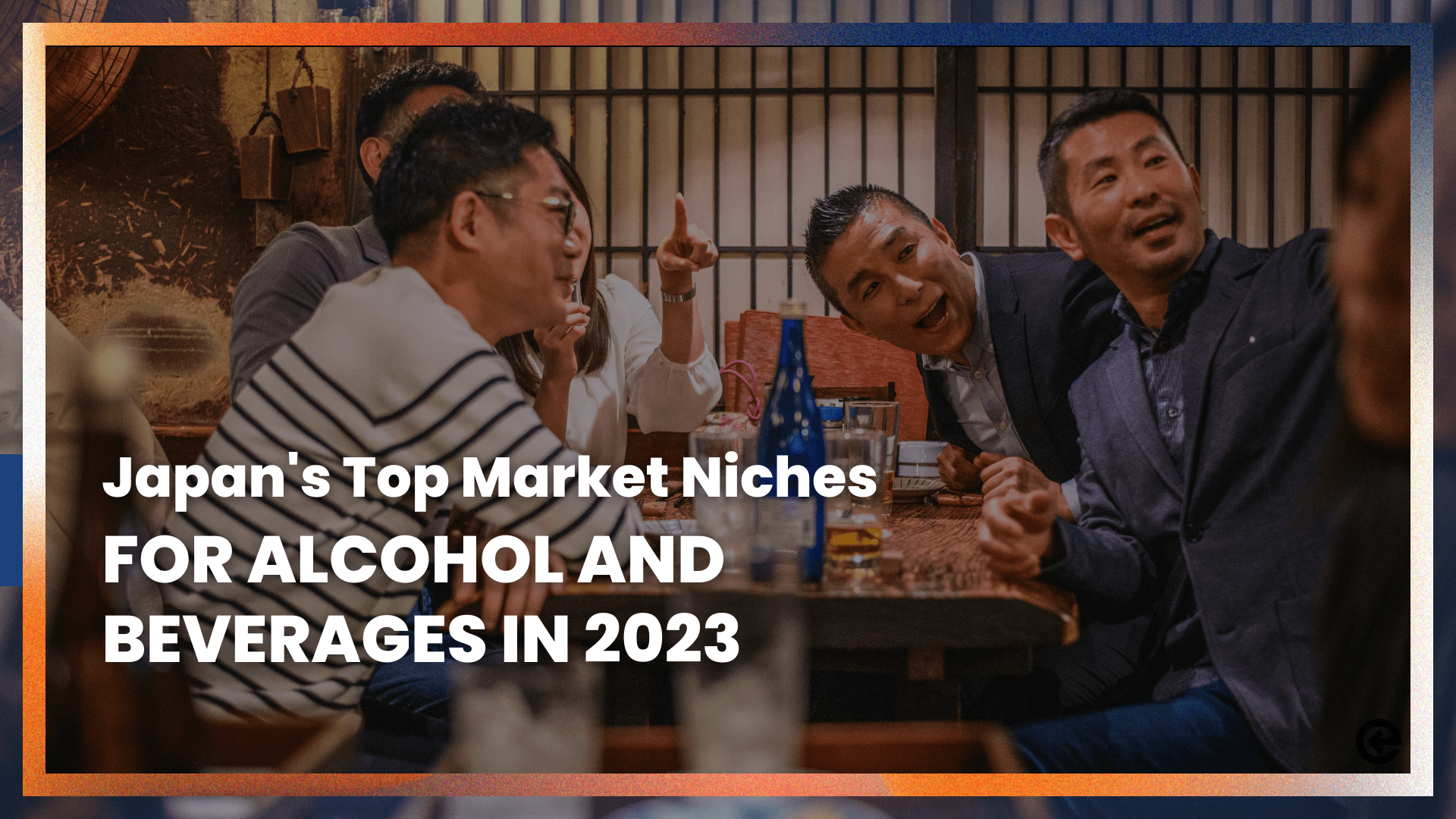 January 25, 2023
Japan's Top Market Niches for Alcohol and Beverages in 2023
Japan is a country known for its rich culture and unique customs, and this extends to its market for alcohol and beverages. In 2023, there are several niche markets that are expected to see growth and opportunity in Japan.
Canned and ready-to-drink options
Both canned and RTD options have seen growth in consumer demand. These drinks allow consumers to enjoy the same beverages they would find in a bar in the comfort of their homes. In most cases, this type of product comes at a premium price. The consumer is willing to pay that price as they expect flavor and ingredients of high quality. The convenience and premium quality of these drinks offer business opportunities. You can sell all types of cocktails and other special flavored drinks. They should not be widely available in the domestic market and catch the consumers' interest.
Low and non-alcohol options
Another niche market is the market for non-alcoholic beverages. Japan has a strong tea culture, and there is increasing demand for high-quality, premium teas. Additionally, there is a growing interest in health and wellness, leading to an increase in demand for functional beverages such as sports drinks and energy drinks.
Cocktails and Mixers
Not only do ready-to-drink options entertain consumers outside a bar or restaurant. Also, cocktails and do-it-yourself mixer options enhance outstanding experiences by customizing drinks. They engage in social interaction everywhere and create business opportunities. You can sell cocktail syrups, bitters, shrubs, mixer sets, and other unique products. These products serve the demand for custom-made drinks of impeccable taste.
Wine
Japan has traditionally been a beer and spirits-drinking country, but there is a growing interest in wine among Japanese consumers.
It is expected to see the most growth in the market for imported wines, particularly French wines.
Craft Beers
Japan has a long history of brewing beer, and in recent years, there has been a surge in small, independent breweries producing unique and flavorful craft beers. These craft beers often use locally sourced ingredients and traditional brewing techniques, making them popular among both tourists and locals.
Sake and Sochu
The markets for traditional Japanese alcohol, such as sake and shochu are also expected to see growth in 2023.
These traditional alcohols are becoming more popular among younger Japanese consumers, who are interested in learning about and experiencing their country's traditional culture and customs.
In conclusion, the Japanese market for alcohol and beverages is diverse and constantly evolving. These markets offer exciting opportunities for companies and entrepreneurs looking to enter the Japanese market.
Planning to enter the alcohol and beverage market in Japan?
As your local partner, COVUE helps you gain market insight. Among the services of our End-2-End Japan Market Entry Solution are researching the latest trends, analyzing consumer demographics, and evaluating competitors.