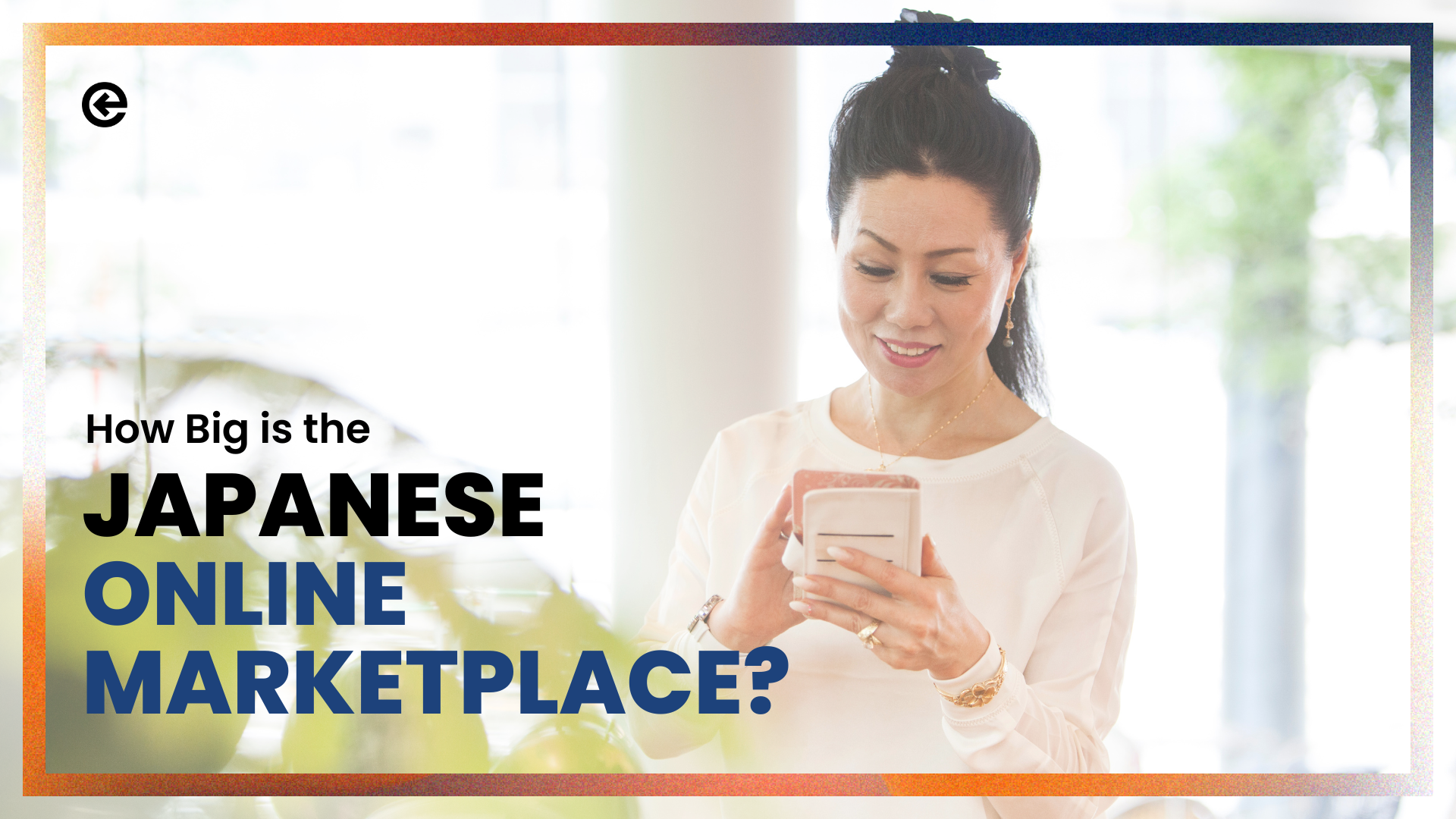 October 2, 2023
How Big is the Japanese Online Marketplace?
As of 2023, Japan's online market is the fourth largest in the world, following China, the United States, and the United Kingdom. With a population of approximately 126 million, its internet penetration rate stands at over 93%, indicating the vast potential for online businesses in Japan.
The Japanese eCommerce market alone is projected to reach 155.10 billion USD in 2023, showcasing a rapid growth trajectory.
The Leading eCommerce Platforms
Rakuten
Often labeled as the 'Amazon of Japan', Rakuten is the reigning monarch of the Japanese eCommerce market. As of 2022, it boasted over 138 million members and 544.3 million visits/month. Apart from its vast product listing, Rakuten's appeal lies in its ecosystem, offering everything from digital content to online banking.
Amazon Japan
Despite being a global giant, Amazon has localized its offerings effectively to carve out a significant share in the Japanese market. As of 2022, it boasted of over 200 million members and 555.8 million visits/month. It offers Prime services, Kindle content in Japanese, and ensures a range of local products, positioning itself as a formidable player.
Yahoo! Japan Shopping
Contrary to its global presence, Yahoo! in Japan is a massive entity with. It has diversified its offerings to include online auctions, shopping, and even digital content.
Zozotown
For those eyeing the fashion sector, Zozotown stands out with 43 million visits/month. With its vast array of brands and localized fashion trends, it targets the style-conscious Japanese consumer.
Social Media Marketplaces in Japan
Did you know that by the end of 2023 the number of social media users in Japan are expected to reach 102 million? That's 81.1% of the population!
While global giants like TikTok and Instagram enjoy vast popularity in Japan, the nation also has homegrown platforms that resonate deeply with its users.
LINE
LINE, for instance, is more than just a messaging app; it's a social phenomenon in Japan. With its cute stickers and user-friendly interface, LINE has expanded into a multifaceted platform offering everything from payment services to news distribution. The platform has over 94.17 million monthly active users in Japan.
Learn about other prominent social media platforms in Japan here.
The Significance of a Localized Website
While eCommerce platforms offer the advantage of a ready customer base, having an localized website offers unparalleled benefits:
– Brand Control: Entrepreneurs have full control over branding, presentation, and customer experience.
– Direct Customer Engagement: Helps in understanding customer behaviors, preferences, and feedback directly.
– Profit Margin: Without a middle player, businesses can enjoy better profit margins.
However, a personal website's success hinges heavily on effective marketing, understanding Japanese consumer preferences, and ensuring top-notch user experience in line with local expectations.
Read here how our branding and localization services can help you enter the Japanese market.
2023 Online Market Trends:
1. Mobile Commerce: With the ubiquity of smartphones, a significant chunk of online shopping in Japan happens through mobiles.
2. Cashless Payments: Japan is seeing a transition from a cash-heavy society to embracing cashless payments like e-wallets, QR codes, and card payments.
3. Local Preference: Japanese consumers have a pronounced preference for local brands or international brands that have adapted to local tastes.
Conclusion
Japan holds a unique blend of traditional aesthetics and modern consumer behaviors. As we navigate the intricate web of the Japanese online landscape, it becomes evident that understanding key online platforms, recognizing the power of having a localized website, and understand market trends are essential to foreign business's success in Japan.
How COVUE can help you?
Our End-2-End market entry services can help you grow your brand in Japan. We offer comprehensive eCommerce, Social Media and Localization services that will streamline your business operations while entering the Japanese market.