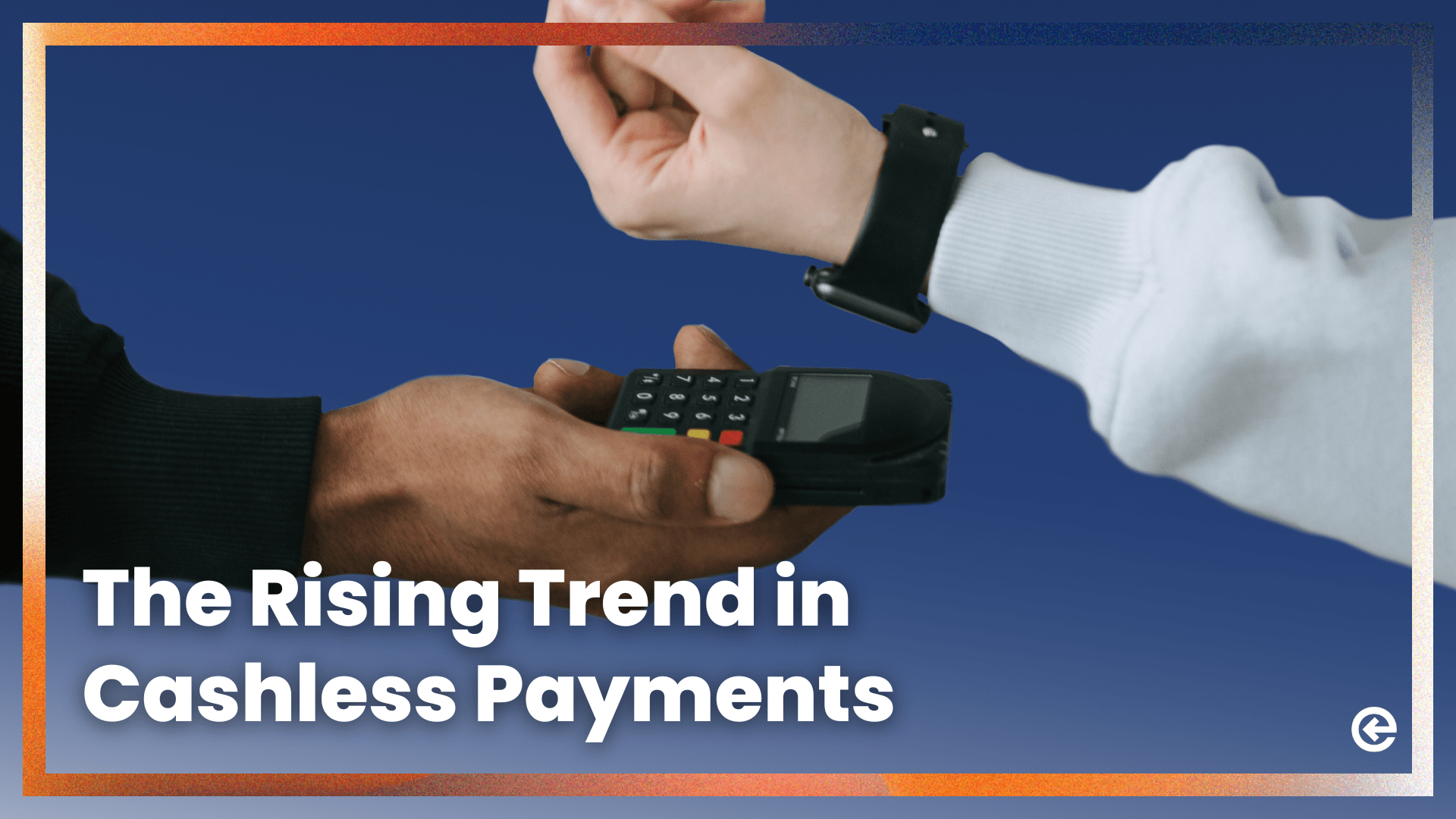 April 25, 2023
Japan Turns Digital: The Rising Trend in Cashless Payments 
Japan has long been known to rely heavily on cash for transactions.
However, as Japan progresses and embraces innovation, there has been a significant shift toward cashless payments. In this blog, we'll explore the trends of contactless payments in Japan.
Types of Cashless Payments in Japan
IC Cards:
ICOCA, Suica, and Pasmo are some of the most popular IC cards and offer contactless transactions. The cards are rechargeable, and you can use them for public transportation and at different stores.
Mobile Payment Apps:
Smartphone-based apps use QR codes or barcodes when buying. You can find apps like PayPay, LINE Pay, and Rakuten Pay in Japan. These applications offer rewards, cashback, or discounts.
Digital Wallets:
Digital wallets provide secure payments via smartphones or smartwatches by using NFC technology. Widely used are Apple Pay and Google Pay.
Credit Cards:
Japan's most common cashless payment method is credit cards. JCB, Visa, and Mastercard are popular, and they come with rewards and incentives.
Does Japan become Cashless? Yes! 
Japan's transition to a cashless society was outlined in the "Cashless Vision". The Ministry of Economic, Trade, and Industry (METI) developed it in 2018 and anticipates that 40% of transactions will be cashless by 2025. Due to the pandemic, cashless payment transactions have witnessed significant growth over the past year.
According to Shuji Kobayakawa, an economist at Meiji University in Tokyo, "more people avoid handling coins." Moreover, the government encourages cashless shopping by giving reward points to anyone registering for My Number personal identity cards.
Not just that!
Recently, Japan loosened its COVID-19 entry requirements, and expectations about the economic benefits of tourism have increased. Cashless options are beneficial to support tourism as travelers from other countries are used to contactless transactions. For these and other reasons, more and more Japanese customers use cashless methods, as you can see from the growing usage in 2022:
QR code payments increased by 50%
Credit card payments increased by 16%
e-money payments increased by 2%
Salary Payments go Cashless!
The Japanese government plans an online salary payment system without using bank accounts by spring 2023. This system aims to solve foreign workers' payment issues, reduce bureaucracy, and support economic growth. Despite this, only 30 percent of businesses are considering digital salary payments right now, according to a survey conducted by Works Human Intelligence. That shows some sort of resistance to the changes. The government will have to create even more incentives in the future to promote cashless transactions.
How can you use this as an Opportunity to Grow your Brand?
1- Offer incentives like cashback and point awards for specific payment methods, as Japanese people love collecting points and receiving rewards.
2- Provide cashless payment options in your online store (e.g., credit cards, e-wallets, prepaid cards) that align with local preferences.
3- Ensure secure, reliable, and user-friendly payment systems that increase customer satisfaction and loyalty to drive sales.
Read more about the TOP 8 payment options in Japan.
Conclusion
Japan's move toward a cashless society changes consumer and business interactions. As a business selling in Japan, you must be aware of these ongoing trends to adjust and provide a variety of payment choices to meet consumer expectations.
Need help Setting Up your Cashless Payment Methods?
COVUE's payment solutions allow unrestricted access to most payment options in Japan. We help you to set these up so that you can capture more paying Japanese customers.
Sources: https://www.weforum.org ; https://www.nfcw.com ; https://asia.nikkei.com