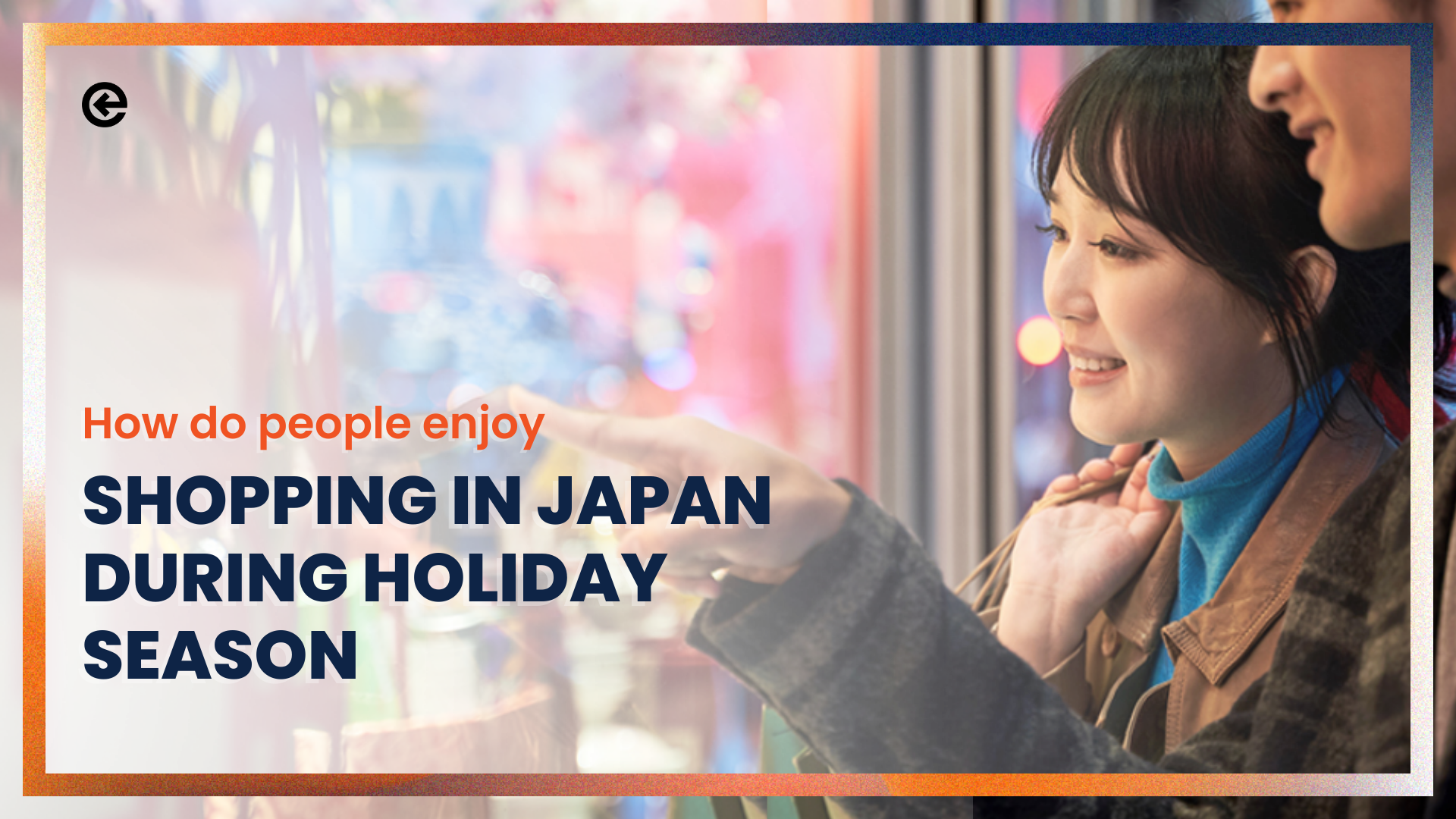 November 2, 2022
How Do People Enjoy Shopping in Japan during Holiday Season?
The holiday sales will start soon. This season does not only excites sellers but also consumers. Do you know how people in Japan spend their time when doing holiday shopping?
Let's take a look at Japan´s most fruitful holidays.
What Does Black Friday in Japan Look Like?
Black Friday sales aren't just a US thing anymore. They also run from November to December in Japan, giving room to shop for the Christmas Holiday season! Black Friday has become prominent in the past few years as this term is often used in the media during this season. You can expect a lot of great deals for most of the sellers.
Is There a Cyber Monday in Japan? 
Cyber Monday isn´t as popular as Black Friday is. Amazon Japan declared that Cyber Monday falls on the 2nd of December. Therefore, Japanese buyers identify that day with Amazon.
In this article, you find 9 tips to equip your business for the holiday season.
Christmas in Japan 
In Japan, Christmas is often celebrated by couples or young families. Besides that, it is not treated as a common gift-giving day like in Western countries. However, either at home or at Christmas events, some people will gather and exchange gifts because they enjoy it. In a relationship, both will purchase a present for each other. Children will receive a gift from Santa Claus, and even singles will gift themselves. A variety of product categories are being sold during that time. You will also see that there are a lot of Christmas-themed snacks available. These snacks are stuffed into boots that will be given to the children by their parents.
Knowing what Japanese people do during each season, helps you to forecast what your customers will buy.
Do Japanese Customers Buy Goods on New Year's Day?
During New Year´s Day and New Year´s Eve, Japanese people will go back to their hometowns to spend time with their families. Starting from the 2nd of January, Japanese people will do extensive shopping during Hatsuuri. Hatsuuri means the first sale of the year in Japanese. Customers will purchase so-called "Fukubukuro". In these surprise bags, you will find products from your favorite brands that can be a few hundred dollars worth.
Conclusion 
Several selling opportunities await you from November to January. Being aware of the distinctions between Western and Japanese holidays, helps you to strengthen your business for the busiest season of the year. Cyber Monday in Japan is not as popular as in Western countries. However, you can leverage Black Friday, Christmas, and Hatsuuri to boost your sales.
Make sure you're prepared this holiday season!
We are to support you with our End-2-End Japan Market Entry Services. From Importer of Record to eCommerce to Inbound Logistics services and more, we get your business ready for the most important season of the year and throughout.