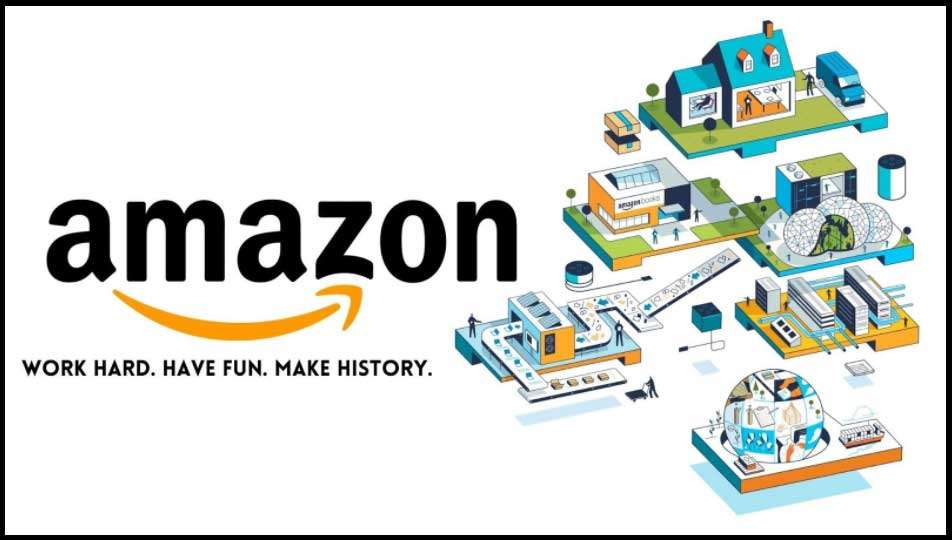 March 24, 2021
Benefits of Amazon Business Japan
Amazon has been active and running for 26 years. It is known for disruption of well -established industries through technological innovation and mass scale. It is the world's largest online marketplace, AI assistant provider, live-streaming platform and cloud computing as measured by revenue and market capitalization.
This monopoly of an industry access allows for businesses and companies to sell products easy and efficiently. Now for businesses on top of millions of consumers you can also reach thousands of businesses. You can tailor offers to industrial buyers as a result expand sales.
B2B marketplace combines value and convenience of selection consumers love from Amazon with a range of unique benefits and solutions tailored to businesses. Opening an account with Amazon business Japan it gives you access to exciting benefits and existing Amazon customers with the addition of growing your sales to new customers of all types and sizes.
Amazon.co.jp Top 6 Best Selling Categories March 2021:
Music
Home & Kitchen
Foreign Language Books
Gift Cards
Video Games
Toys & Games
Furthermore, when selling on Amazon Japan it creates a sense of familiarity when it comes to entering foreign and confusing Japanese ecommerce market. Especially when it comes to North America and Europe businesses, given the size and influence of Amazon it is come to be know there is an advantage surrounding local rules to web design or business practices. Not many companies can set their own rules and dictate the pace in terms of where they go especially in Japan.
Those non-Japanese businesses considering selling on Amazon Japan experience the identical system no matter which country's version of Amazon you are used to using, as a result makes the ease of accessibility into the Japanese ecommerce market that much more beneficial.
Convenience is another important benefit to opening Amazon Japan account for foreign businesses. Amazon helps you connect your different accounts across different markets together. The platform also doesn't require for you to own a legal entity in Japan or a Japanese bank account to get started.
Not to mention if your home market primary means of sales is used through Amazon it helps bulk manage your operations creating even more effectiveness and convenience.
Amazon in general has created a lot of trust when it comes to the brand itself. It is very well-established ecommerce platform. By making business through Amazon Japan, you can easily fix issues when it comes to legitimacy of your website or concerns with products for the minds of the Japanese customers. Amazon Japan has charitable return policies that is still missing in Japans ecommerce, creating more reason to use this platform compared to other websites.
Shipping through Fulfilment by Amazon (FBA) in Japan compered through any other overseas shipping organizations will be much faster. Shipping in general would affect your margins. However, next day shipping is not expected in Japan and highly understood.
Following is a list of benefits for using an Amazon Japan account for your business:
Reach new business customers using Amazon Business Japan.
You don't need to build your own website.
Customer service support from Amazon Japan.
Existing logistics pipelines (Amazon FBA).
Tailor your business offers for free and increase your sales conversion.
Benefit from higher visibility of your business offers and lower fees on high volume transactions.
Automatic VAT invoicing – Amazon's new VAT Calculation Service is automatically generating VAT invoices on your behalf for all Amazon orders, thus saving effort on manual invoice creation.
Business pricing and quantity discounts – Offer exclusive pricing and quantity-based discounts to business customers.
Exclusive business offers – Choose to make products and prices available to business customers only.
Enhanced offer visibility – Offers from eligible sellers on Amazon Business Japan will receive a special badge and benefit from higher sales conversion.
Pay by Invoice – Benefit from new sales opportunities through Pay by Invoice – a key payment option for professional buyers. Amazon is removing the buyer default risk involved in selling on terms, handles credit risk assessment as well as billing and collection activities.
Need help in Selling Amazon Japan? We got you!
Selling on Amazon Japan is not something to be afraid of. Japan is a fantastic opportunity for any brand that sells physical products.
There are some compliance hurdles for specific product types and some products sell better than others, just like in any other Amazon market. Let COVUE be your local partner for Amazon Japan, letting you concentrate on the core activities that will drive your business.

Sources:
https://services.amazon.co.uk/services/reach-business-customers/features-and-benefits.html#faq