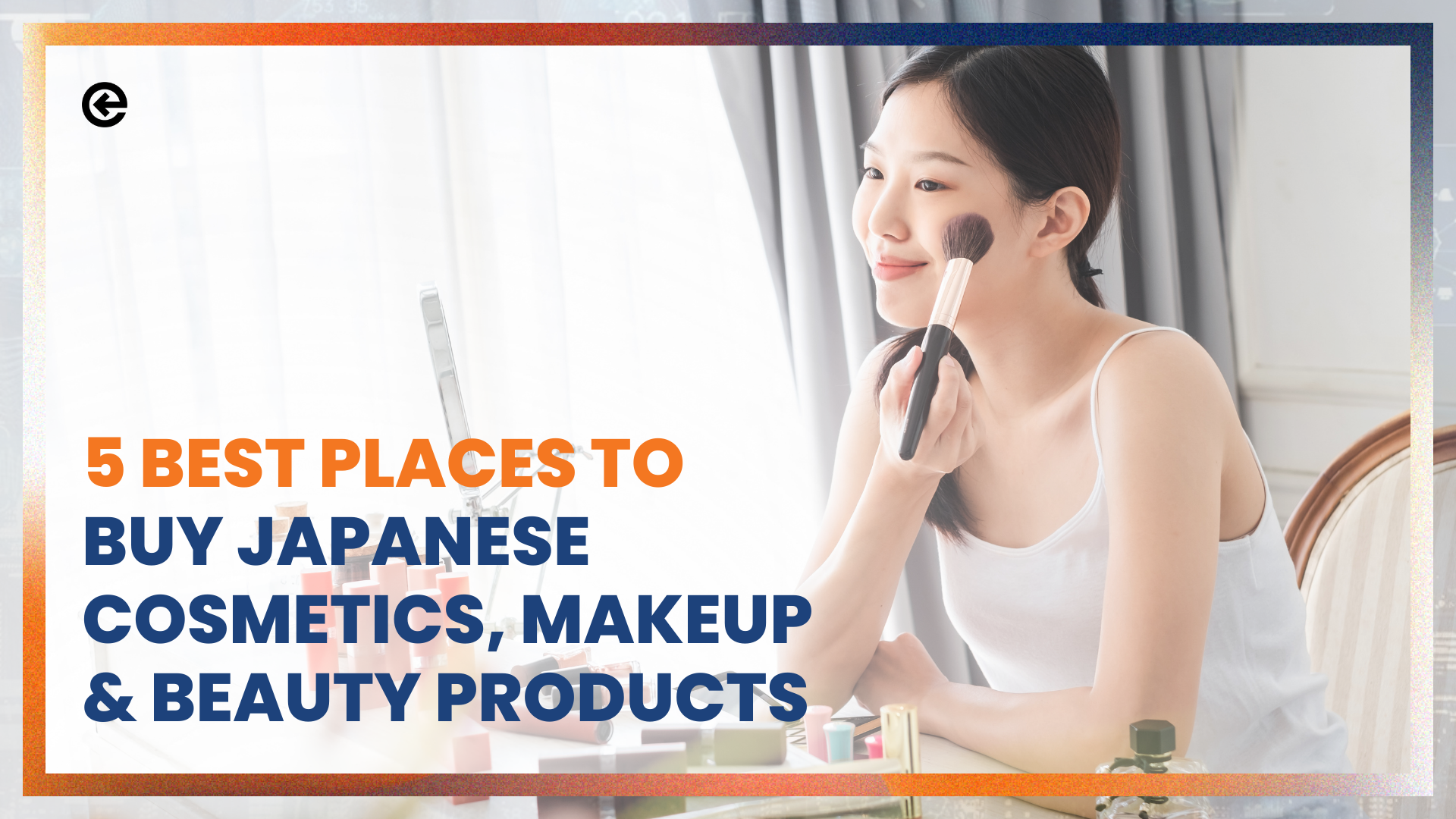 August 2, 2021
5 Best Places to Buy Japanese Cosmetics, Makeup and Beauty Products
Millions of people globally prioritize beauty, but those who also seek skin-friendly options often turn to Japanese cosmetics. Brands like Shiseido have gained the trust of not just domestic consumers but also international clientele. While Japanese beauty products may carry a higher price tag compared to their Chinese or Korean counterparts, they offer a level of quality that justifies the cost. After all, cheaper products can have long-lasting negative effects on your skin. So, what's more important to you?
If you're fortunate enough to visit Japan—home to renowned brands like SK-II, Shiseido, FANCL, Kao, and Kanebo—we've curated a list of the top 5 places to purchase Japanese beauty products. Be advised, if you're a devoted fan of Japanese cosmetics, these shopping destinations are so compelling that you might find it hard to leave empty-handed!
1- Drug Stores
Japanese drug stores are nothing like those in your own country. They are more like, hm, a theme park with millions of drugs, beauty cosmetics, accessories, clothes, bath products, health & diet food, energy drinks, sanitary goods, and more.
Major chain drug stores include Matsumoto Kiyoshi, Seijo KokokaraFine, Tsuruha and Sugi Drug Store. There you will never run out of beauty products to buy in Japan. Btw, many of them in major cities are duty-free, so take your passport with you when shopping at drug stores.
2- Convenience Stores
If you have little time left to buy Japanese beauty products, convenience stores will come to save you from your shopping disaster. Locally called "Convini", Japanese convenience stores are literally everywhere from super remote areas to airports, and never ever underestimate convenient stores.
Not only do they have regular Japanese beauty and cosmetic products, but they also produce their own brands as well as products in collaboration with major Japanese cosmetic brands.
For example, Seven Eleven has its own brand, ParaDO, as well as collaboration beauty and skincare products with FANCL, Botanical Force. mfc is a beauty cosmetics series produced by Kanebo exclusively for Family Mart, which also has exclusive rights to sell MUJI products including their cosmetics.
So don't panic even if you don't have time to shop anywhere else – Japanese convenient stories will always be there for you.
3- Discount Stores
Another great place to buy Japanese cosmetics is discount stores. The most famous in Japan is Don Quixote, locally called Donki. They are pretty much everywhere in major and not-so-major cities in Japan, including Shinjuku, Asakusa, Ikebukuro, Shibuya, and Yokohama. It's easy to shop at Donki as they often have multilingual signs, explaining each product. Each shop has different discounted items, so check out a few different shops if you have time.
Same as the drug stores above, Donki shops in major touristy areas are duty-free. For electric products, brand goods, and watches and jewelry, purchase over 10,001 yen is duty-free. For consumable goods such as food, beverages, drugs, and cosmetics, purchase over 5,001 yen becomes duty-free.
The other excellent discount shop to buy Japanese cosmetics from is Daiso. While some cosmetic items are made in Japan, most Daiso products are designed by and produced for Daiso overseas. Also, it's a 100 yen shop, after all, so they don't carry upmarket cosmetics for high-end customers. If you are after 100 yen fake eyelashes or black charcoal facial masks made in China, Daiso is the place.
4- Department Stores

If you are looking for the latest models of high-quality cosmetics, and expect five-star customer service, then head to Isetan, Mitsukoshi, Takashimaya, Matsuzakaya and Matsuya. Slightly lesser status, but still extremely sophisticated customer service can be found at Sogo, Keio, Odakyu, Tokyu, LaLaport and Prince PePe. You'll find the first floor of these department stores dedicated to top-end Japanese and international cosmetics.
Shinjuku Isetan is the most exclusive and popular department store in the entire country. So hit Shinjuku Isetan if you can at all costs, and try Shinjuku Takashimaya afterward. Shopping for Japanese cosmetics at department stores in the exclusive Ginza district of Tokyo is also an exhilarating experience. Ginza Mitsukoshi and Matsuya are perfect places to get pampered in a Ginza style.
5- Online Shops
If you are not going to travel to the land of Shiseido anytime soon or forgot to buy certain Japanese beauty products, online shops are only one click away. There are many cosmetics online shops that sell Japanese beauty products, and we also have a variety of Japanese beauty and skincare products:-)
We only sell made-in-Japan cosmetics and skincare products, and if you don't see what you are looking for at our shop, we'll be more than happy to go and look for you!