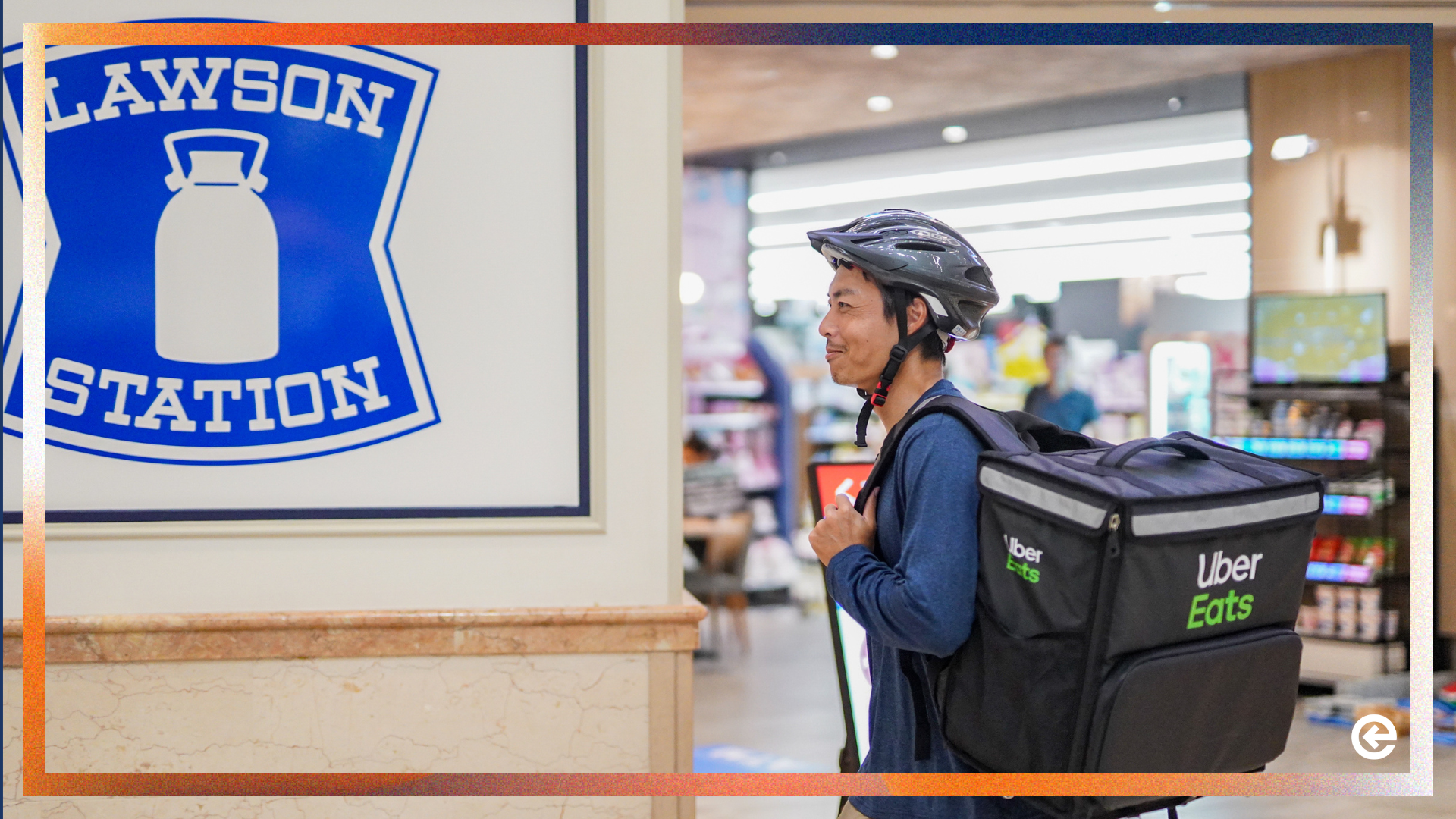 August 15, 2023
Lawson Partners with Uber Eats for Nationwide Delivery in Japan
Japan, known for seamlessly merging tradition with technology, takes another leap forward in the world of modern convenience.
Lawson is one of the country's most iconic convenience store chains. It has announced its nationwide partnership with Uber Eats, the globally recognized food delivery service. This collaboration is set to redefine the very essence of 'convenience' in the country.
From fresh-baked pastries to last-minute groceries, Lawson has continuously catered to the immediate needs of its customers. With the onset of this partnership, Lawson aims to bring the store's aisles directly to the doorsteps of its customers and ensure that they can access their favorite products without stepping out of their homes.
What's in store for Uber Eats?
Uber Eats sees this collaboration as a strategic move to deepen its roots in the Japanese market. It is already a preferred choice for many seeking restaurant deliveries in Japan. Uber Eats aims to bring a broader spectrum of offerings and extend beyond meals to essential everyday items available at Lawson.
Starry-Eyed or a Strategic Movement?
This partnership signifies more than just expanded service. It is a reflection of the evolving consumer behavior in Japan. The demand for home deliveries has surged, especially in the wake of global health concerns and the need for greater convenience. By uniting the strength of a traditional Japanese convenience chain with a modern global delivery platform, both companies are positioning themselves at the forefront of this evolution.
Moreover, for the local economy, this could potentially generate a myriad of job opportunities. As delivery demand rises, there's an expected increase in the need for delivery partners, boosting employment in the logistics sector.