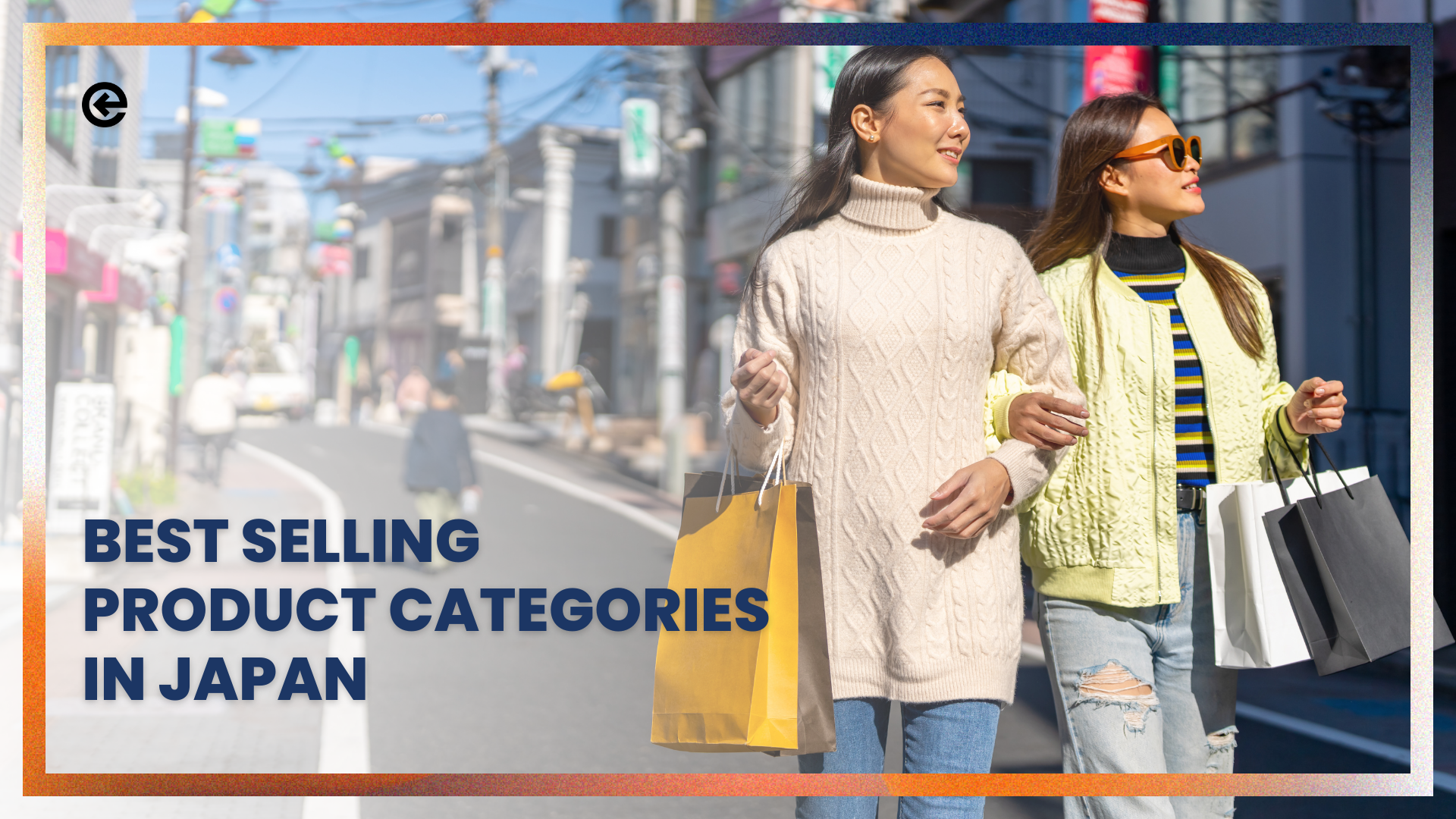 October 12, 2022
Top 10 Best-Selling Product Categories in Japan
As Japan continues to be one of the largest economies in the world, hundreds of businesses are trying to gain a share of the Japanese market by attracting potential customers with offers and discounts.
Planning to start or expand your business in Japan but confused about which business to go into or what products can bring you more sales?
Here are the best-selling product categories in Japan you should know.
1- Fashion Products
Japan has a massive, vibrant, interesting, and fiercely competitive fashion market. The Japanese people put a lot of time and effort into looking stylish. There are many unmet demands and unexplored opportunities in Japan which provide new avenues for further growth and investment, especially with foreign business owners
There is a wide range of products you can offer like jeans, corporate suits, shoes, sleepwear, jewelry, accessories, handbags, etc. Reminder: Make sure to do your research and identify your target consumers first before you sell anything. If you need help, COVUE is here!
2- Consumer Electronics
Electronics is one of the most lucrative markets for sellers in Japan, with an average revenue per user that far exceeds other listed countries. Electronics in Japan is one of the most demanded products in Japan. Almost every household has at least one electronic appliance.
The top electronics products to sell are LED TVs, digital cameras, video surveillance, generators, inverters, Bluetooth speakers, and so on.
Keep in mind that selling and importing electronic products in Japan might be regulated by Japanese law according to JET (Japan Electrical Safety & Environment Technology Laboratories).
3- Phones and Accessories
Used in daily life and discovered as fashionable accessories – phones, and their accessories are popular among customers in Japan. Brands like Apple, Samsung or Xiaomi are often sold as well as their chargers, screen guards, earphones, chargers, power banks, phone cases, memory cards, and smartwatches. Just like electronics, these products are under the regulated category and need additional documentation when importing.
Know the process of importing phones and other electronics.
4- Baby Products
Japanese parents prefer high-quality baby products and are willing to spend money. Products to sell are diapers, baby food, wipes, diaper bags cribs, baby clothes, and more!
5- Laptops and Gadgets
Laptops and gadgets are often used in daily life – at work, at school, and at home. The demand for new and better products rises. Despite that, these products have a high return rate. So it´s crucial to make sure you can offer repair and return services within Japan. Also, you should check if all necessary spare parts and accessories are available here.
Know more about return and repair services in Japan.
6- Cosmetics
Japanese customers' desire for new and improved cosmetic products can drive your sales if you use the right marketing techniques and platforms. Trends on social media are constantly changing, so it's important to stay on top of them. Women in Japan are looking for cosmetic products such as eyelashes, makeup, contact lenses, and more. You can choose from a wide range of products and specialize in a particular niche.
Know more about importing cosmetics in Japan.
7- Gaming
Games have become more popular among all genders. They are high in demand. Most people purchase and play games online from the comfort of their homes. Aside from games, you can also sell consoles, accessories, collections, and fan articles.
8- Furniture
Furniture such as sofas, chairs, and tables come in all different forms, shapes, and sizes. They are highly demanded by Japanese customers and are found in every house. Whether you run a small woodworking factory or dropship furniture, it's crucial to find the most efficient shipping methods and to support customers in the assembly process.
9- Health and Beauty
Women in Japan especially want to maintain a youthful appearance. Therefore, you can supply the market with beauty and health products as there are many niches to cover. Skincare, hair care, and oral care are a few products you can offer.
Content localization of your products is one important factor to be successful in Japan. Here's why!
10- Home and Office Equipment
Whether at work or at home, equipment such as microwaves, fridges, laundry machines, or kettles are essentials. Stepping into that market allows you to participate in a category that will always be frequented by customers.
Conclusion
Evidently, many different categories are being sold highly, ranging from electronics to baby products. When buying a product, Japanese consumers tend to prioritize innovation, quality, and popularity.
You can determine if your products are suitable for the market by identifying customer groups, their buying behavior, and their needs. When importing to Japan, be aware of the compliance regulations for different product categories.
How COVUE can help your Business?
Our End-2-End Japan Market Entry services help you to enter the Japanese market. We can answer your questions concerning different import procedures, product compliance, and suitable business strategies. Let us be your extended operational arm in Japan – have everything you require, tailored to your needs.