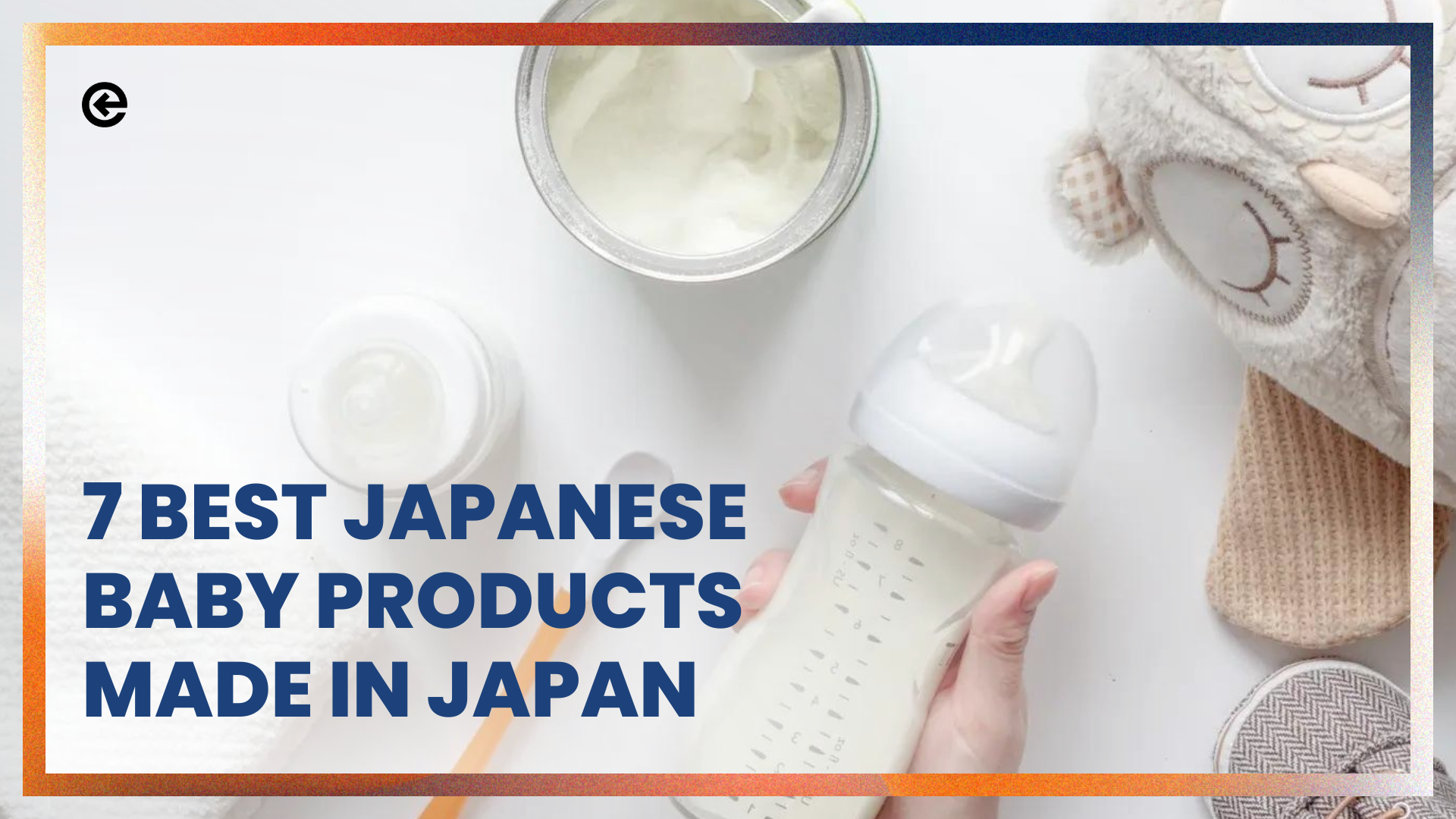 July 26, 2021
7 Best Japanese Baby Products Made in Japan
One of the most common comments I've seen at major online shops is, "I trust anything that is made in Japan, including stuff for babies." The quality of Japanese products already has a solid international reputation.
For instance, Pigeon's nasal aspirator vacuum suction for newborn babies has a cult following online. It is uniquely designed to prevent liquid from entering into a user's mouth, and apparently works like a charm, and no other vacuum suction works the way Pigeon's does.
This has to do with the fact that Japanese company heavily focus on research and development and take pride in producing high-quality, well-thought-out design Japanese baby products.
It is natural to want the best products for your babies. Here are some of the best-selling items for babies loved by mothers and fathers in Japan.
1. Nasal Aspirator Vacuum Suction
It is a super popular product and the reason is clear – it's so well designed. Pigeon's vacuum suction was developed in collaboration with otorhinolaryngologists. The tilted nozzle makes suction easy from any angle. The single-tube also makes suction easy and effective. This vacuum suction is designed to stop liquid from entering the user's mouth. Established in 1957, Pigeon is one of the largest and most trusted baby products companies in Japan.
2. Baby Nappies
Japanese baby nappies are so popular among international parents that when they visit Japan, they bring back an amazing number of nappies back home. As a result, many supermarkets and drugstores have had a nappy shortage, and some shops imposed the "One nappy, one family" rule!
3. Baby Nail Clippers
Japanese baby nail clippers are a piece of art – it cuts extremely well but never too deep, giving mothers and fathers peace of mind. In particular, Pigeon's series are highly sought after. It ranges from newborn to x years old. Give it a try and experience the difference a made-in-Japan clipper can make for your baby.
4. Easy-to-Use and Hygienic Baby Bottles
There are many types of baby bottles, but Japanese baby bottles work like a miracle. According to some reviews, Japanese baby bottles never drip a drop, every part of the bottle fits with the other parts and they are so easy to use.
5. Baby Nipple Cleansing Brush
Again, there are many types of nipple brushes, but Pigeon's brush has been one of the best-selling products at many online stores. One of the reviewers says, "Through various baby showers we received several different types of nipple brushes. This one by far works the best. A lot of nipple brushes are simply small wire brushes that end in either sharp wire or bent wire. They don't end with an actual cleaning surface as this does. I wouldn't look any further than these brushes. I wholeheartedly recommend them."
6. Baby Snacks
Japanese snacks such as Pocky, Hi-Chew, and Matcha KitKat are well known internationally as top Japanese baby products. Baby snacks in Japan are equally diverse and of high quality. If you don't want to give your baby unhealthy snacks, try Japanese baby snacks.
7. Japanese Baby Products: Bento Lunch Boxes
Japanese bento lunch boxes are highly sought after overseas. They are well designed, cute, and last for a long time. Many Japanese parents choose made-in-Japan bento lunch boxes because their children are eating out of the boxes. Feel safe with made in Japan lunch boxes!
Importing baby products into Japan? Want to know if your products are subject to Japan Toy and Baby Products Import regulations?
Importing Toys under the age of 6 and Baby Products requires attention to detail and full compliance with Japanese import regulations. COVUE is the direct IOR. We own our licenses and our compliance teams are in-house. We have the only Online IOR system in Japan. We take attention to detail and compliance to the next level.