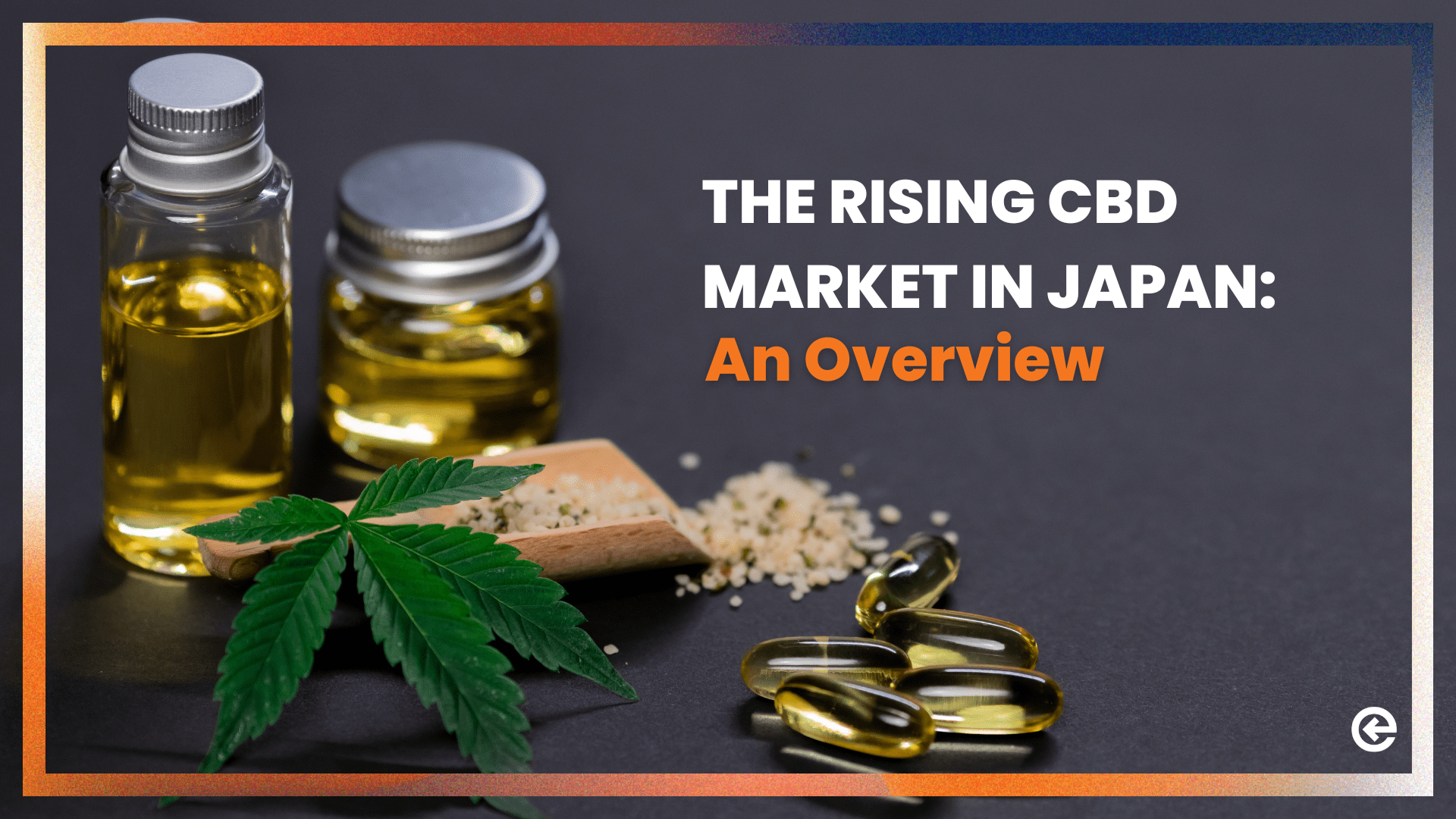 March 28, 2023
An Overview of The Rising CBD Market in Japan 
The use of CBD (cannabidiol) has grown significantly in recent years, as more people have discovered its potential benefits for a variety of health conditions. While the use of CBD is legal in many countries, the regulatory landscape can be complex, and this is certainly true in Japan.
In this article, we'll discuss the overview, opportunities, and challenges as a business when entering the rising market of CBD in Japan.
Overview of the CBD market in Japan
The CBD market has been slower in enfolding its true potential, due to Japan´s strict regulations of cannabis and CBD. However, there has been some progress in recent years in the legalization of CBD products.
-2016: The Japanese government approved the use of CBD for medical purposes.
-2020: The government amended its regulations to allow the import and sale of CBD products.
According to a report by swissbiz, the growth of the market is expected to reach US$2.13 billion by 2024.
Currently, there are only a few companies in Japan that produce and sell CBD products. Most of these products available are imported from other countries, making it an opportunity for foreign sellers to enter the Japanese Market.
Japan's Laws and Regulations about CBD, marijuana, and hemp?
The primary law governing cannabis in Japan is the Cannabis Control Act, enacted in 1948 during the US occupation. The CCL prohibits the possession, cultivation, sale, and importation of cannabis and its derivatives, including marijuana and hashish.
The Narcotics and Psychotropics Control Act is the second important law, that regulates the use and distribution of narcotics and psychotropic drugs, making it more challenging to import and sell CBD in some cases.
CBD, or cannabidiol, is a part of the cannabis plant that has gained popularity due to its potential health benefits. Unlike THC, another component of cannabis, CBD does not cause psychoactive effects that make you feel "high". You can create CBD products like oils, capsules, and creams. In Japan, CBD products must be THC-free and can only be sourced from certain parts of the plant, such as the stem.
Marijuana is the more well-known type of cannabis and is illegal in Japan. Its possession, use, and sale can result in imprisonment and a fine. The MHLW formed an expert group in 2021 to evaluate the current Cannabis Control Act and plan to amend the law by 2023. That will probably permit the usage of medical marijuana in the pharmaceutical industry.
Hemp, on the other hand, is often used for industrial purposes and it usually does not contain THC, making it legal in Japan with some restrictions. However, it is crucial to ensure that the THC content in your hemp product is meager to import your products.
Opportunities for CBD businesses looking to enter the Japanese market
Despite Japan's CBD market at its early stage, there is significant potential for growth.
One factor driving the growth of the CBD market is the increasing interest in natural remedies and alternative therapies. Japanese consumers are becoming more health-conscious. They are looking for products that can help them manage stress, anxiety, and other health conditions. Therefore, they might be getting more open to trying CBD products.
Food, beverages, supplements, and cosmetics are suitable entry products to introduce CBD to consumers, as they can try them in retail shops and buy them online. You can position these products as aids to better sleep and for pain relief, which can directly appeal to health-conscious consumers. Depending on the product category, you must be careful about which claims you can use in Japan.
Conclusion
In conclusion, the CBD market presents opportunities for businesses looking to expand in the Japanese market. With the increasing public acceptance of CBD products, the market is becoming more accessible. However, navigating the legal and regulatory landscape can be challenging. Careful planning and compliance with laws are essential to importing and selling a CBD product in Japan.
Grow your Business in Japan!
Selling CBD products in Japan is a challenging task due to strict regulations. To increase your chances of success, it's important to have a reliable partner to guide you through the process. COVUE can assist you in growing your CBD business and achieving your goals in Japan.